HIE Statistics
Organizations Connected:
Hospitals: 18
Practices: 130
Other Healthcare Entities: 62
Labs/Radiology Centers: 6
October Statistics
Patient Look-up:
Users: 999
Logins: 7,133
Documents viewed: 12,105
Results Delivery
:
Providers: 506
Documents delivered: 27,666
Connected EMRs
Medent
Vitera
ChartMaker
eClinicalWorks
MicroMD
GE Centricity
GMed
UroChart
---
Welcome New Providers
Oneida Surgical Group
Samuel K. Gooldy, MD PC
Steve Fogelman, MD
Allergy Care, PLLC
Dilip Dattatraya Kachare, MD
Family Practice Associates, PLLC
Ajay Goel, MD, PC
The Salvation Army - SAS
---
Follow Us on LinkedIn:
---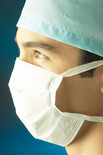 My
Results Allows Quick Access
to Clinical Reports
Through our newest service, MyResults, HealtheConnections provides the capability to view comprehensive clinical reports such as lab results, discharge summary reports, and other data within the health information exchange (HIE). When a report is sent to the HIE and a provider is listed as an Attending, Referring, Ordering, Consulting, Copied To, or Admitting on that report, the report will be available for that provider to view within the MyResults tab.
MyResults is available for all providers, including those who do not utilize an EMR and those whose EMRs have not yet connected to HealtheConnections.
We are finalizing the launch details of this service. If you are interested in receiving this service when it is available, please contact HealtheConnections Support at (315) 671-2241 x5 or support@healtheconnections.org
---
HIE Highlights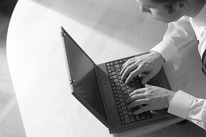 As of November 14, HealtheConnections Secure Messaging (Direct Mail) is a candidate for accreditation by EHNAC, the Electronic Health Network Accreditation Committee. EHNAC accredited organizations are recognized for meeting industry standards for secure, high-quality systems and data management, as well as being compliant with healthcare reform laws, such as HIPAA, ARRA-HITECH, and other state regulations.

HealtheConnections hopes to be fully accredited by December 2014.

The University Medical Associates at Syracuse, Inc. (UMAS) has selected HealtheConnections as their secure messaging system for the 650 providers at their facility.
---
Provider Engagement Services Updates
The CMS EHR Incentive Medicare Program deadline for Eligible Professionals to attest is February 28, 2014

The CMS EHR Incentive Medicaid Program deadline for Eligible Professionals to attest is March 30, 2014

Eligible Hospitals: Remember to attest by November 30 for CMS EHR Incentive Program

Learn how to avoid 2015 EHR payment adjustments (www.cms.gov)

The Centers for Medicare and Medicaid Services (CMS) has created a tipsheet to help eligible professionals starting Stage 2 Meaningful Use

this coming year. Click here to view the tipsheet.
---
Tips for RHIO Administrators
When an employee with access to HealtheConnections Patient Lookup is terminated from your office, please contact HeC support to report the termination. This will allow our support team to deactivate the terminated user's account, preventing this user from accessing patient information.

Authorized user certification forms must be filled out completely and sent to support in order for a new user account to be created. The information on the form notifies the support team of the type of access the user should receive and verifies that the user has undergone training, among other important details. Please remember to keep all signed forms on file for six years!

If a provider at your office or hospital would like to sign up for results delivery, a request must be sent to our support team.
For all Authorized User requests, terminations, or other questions, contact HealtheConnections Support at (315) 671-2241 x5 or support@healtheconnections.org .
---
New Team Members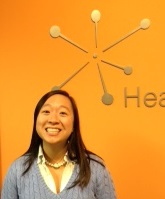 HealtheConnections welcomes new team member Kelly Huang, Integration Interface Programmer.
Huang majored in Biomedical Engineering at Virginia Commonwealth University. She went on to study graduate engineering sciences at VCU and graduate studies in medical sciences at the Medical College of Virginia in hopes of being able to develop biomechanical implantable devices. Prior to and after moving to the Syracuse area, she was assisting in EHR implementations at various hospitals and has expanded her skill sets in project management and product life cycle development for health information systems. Huang enjoys statistical data analysis, quality assurance, coding Java, and is an advocate for efficient programming practices.
---