Year-to-Date Statistics
Organizations Connected:
Hospitals: 17
Practices & Other Healthcare Entities: 150
Labs/Radiology Centers: 6
Patients with Positive Consent:
641,466 unique
Patients with RHIO Records: 1,274,825
June Statistics
Patient Look-up:
Users: 542
Logins: 4,200
Documents viewed: 17,578
Results Delivery
:
Providers: 351
Documents delivered: 22,660


---
Welcome New Practices
James Square
Seneca Cayuga ARC
Cortland GI - Dr. Vatra
Samaritan Medical Practice P.C.
CREDO Community
The Centers at St. Camillus
Cathy Berry MD
Syracuse Preventive Cardiology
---
Connected EMRs for Results Delivery
Medent
Vitera
ChartMaker
eClinicalWorks
MicroMD
GE Centricity
GMed
---
HeC is Hiring!
Provider Engagement Specialist
Integration Interface Analyst
Integration Interface Programmer
---
If Air Travel Worked Like Health Care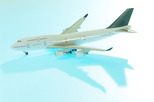 What's In It For Me?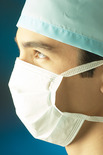 HealtheConnections offers a variety of services that improve patient care by allowing providers quick and easy access to patient information: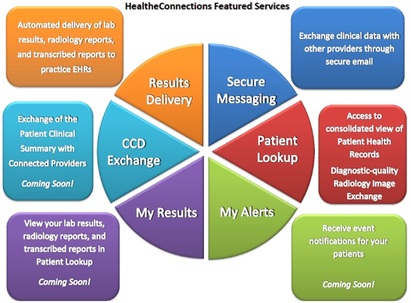 July's featured services:




Patient Look-Up

Community-wide data is available through HealtheConnections Patient Look-up, a secure web portal into the Health Information Exchange (HIE).




Results Delivery

HealtheConnections has the capability to deliver reports down to a Participant's Electronic Health Record (EHR) system.




Click here

to read more about our available services.
---
Tips and Techniques for Using the HIE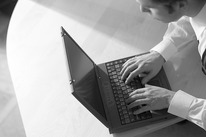 Managing Consent – don't forget to "

Save Changes

" in the navigation bar on the left after you have modified a patient's consent value.
When using the "

Download Report

" button to view results in document format, you can print a copy of the document or you can save the document electronically. The icons to print or save will pop up in gray at the bottom of the page when you hover the mouse in that area.
If a function (e.g., patient look-up request, saving consent) in the health information exchange seems to be taking too long, give the system time to respond. Don't attempt to re-execute the function as this creates duplicate requests and will slow things down further. Make sure to notify HealtheConnections support to assist with the issue.
HealtheConnections Support: support@healtheconnections.org or 315.671.2241 x5
---
New Hires
Gary Krudys and Cheryl Brackin have joined the HeC RHIO Business Intelligence team.
Krudys is an Information Technology professional with over 25 years leading and managing enterprise wide IT organizations including Welch Allyn, Legrand/Pass & Seymour, and Bristol-Myers Squibb.
In addition to industry experience, Krudys has been an adjunct faculty member at both Syracuse University's School of Information Studies and LeMoyne College's School of Business.
Krudys has an MBA in Finance & International Business from Syracuse University's Whitman School of Business and a BS in Computers and Information Science from King's College (Wilkes-Barre, Pa.).
Brackin has over 25 years of experience with an extensive analytical and technical background in Business Intelligence, Data Quality, and Systems Analysis, among other areas. Her experience stems from working in a broad spectrum of industries, including insurance and finance. She earned her bachelor's degree in Economics and Finance from SUNY Empire State College.
---