HeC is Hiring!
Positions posted for roles in:
Business Intelligence
Provider Engagement
Integration Interface Analysis
Operations Support

Visit our website for job descriptions:
---
Welcome New Providers
Dr. Fred Talarico, MD PC
Maribel Quinone-Guzman, MD PC Bright Futures Pediatrics
Cayuga ENT Head and Neck Surgery
Tucker Eye Care
LaFayette Dental Associates
Keever Family Practice
Dr. Aziz Neurology
Nada Salman, MD
Renaissance OBGYN
---
HIE Statistics
Organizations Connected:
Hospitals: 19
Practices: 151
Other Healthcare Entities: 66
Labs/Radiology Centers: 6
Total Participants: 267


February Statistics
Patient Look-up:
Users Accessing RHIO: 658
Logins: 5,515
Documents viewed: 13,544
Results Delivery
:
Providers: 485
Documents delivered: 26,069
Connected EMRs
Medent
Vitera
ChartMaker
eClinicalWorks
MicroMD
GE Centricity
GMed
athenahealth
---
Follow Us on LinkedIn:
---
HealtheConnections: A Qualified Entity of the SHIN-NY
The 2014/2015 NYS Budget, approved April 1, 2014, included funding for the "formalization" of the State Health Information Network of New York (SHIN-NY) which brings together the ten RHIOs in New York to form an interoperable network of clinical information. HealtheConnections has been working with the other RHIOs, NYeC and DoH over the past year to develop the operating model, governance, policies, and technologies that form the core of the SHIN-NY. Funding for the operation of the RHIOs - as the backbone of the SHIN-NY - is part of the appropriation.
In the short-term, there will be little change to our regional efforts to connect providers and data sources for central New York's health information exchange. Over time, plans are being developed to support patient access, interoperability across regions, etc. The fundamental principle remains the same. RHIOs provide regional focus for adoption, connectivity, and information services.
HealtheConnections looks forward to continuing to work with central New York's healthcare providers on the use of our HIE services for improved patient care.
---
Provider Engagement Services Updates
The REC program deadline has been extended to January 31, 2015. Our Provider Engagement Specialists will reach out and assist those who are already in the program to meet the new deadlines.
NYeC Educational Webinar for Patient Centered Medical Homes on Thursday, April 10 from 12-1 PM - Learn what a PCMH practice looks like, its benefits to your practice, how it aligns with MU and ACOs, and how your practice can become recognized as a PCMH. There is no cost to attend this webinar, but seating is limited. Register Here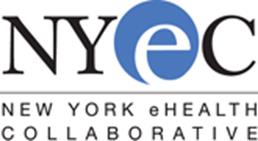 Do you know someone who would benefit from our services? Refer them to our Provider Engagement team! 315.671.2241 x250
---
Feedback from Our Users
LaFayette Dental Associates has been serving the LaFayette community for over 40 years. Dr. Steve Sheffield took over the practice in 2011 and has been striving to bring the practice up to date ever since that time. They have computerized the entire office, instituting digital charting and x-rays.
"When I first learned about HealtheConnections, I immediately saw the benefit for dental offices. This is a great way to help bridge the communication gap between dentists and physicians, and face it: we all can agree that there needs to be better communication in this area. Whether it is being able to pull up recent lab results, or see the outcome of a recent hospitalization or office visit, or just an easier way to communicate with physicians, it can be valuable to dentists to communicate with other dentists via email in a HIPAA-compliant manner. There are a lot of email solutions out there, almost all of which require a monthly payment in order to be HIPAA-compliant, but HealtheConnections provides this service free of charge. It's really a no-brainer. HealtheConnections ought to be the primary HIPAA-compliant communication tool between dentists and physicians, and between dentists and other dentists." - Dr. Steve Sheffield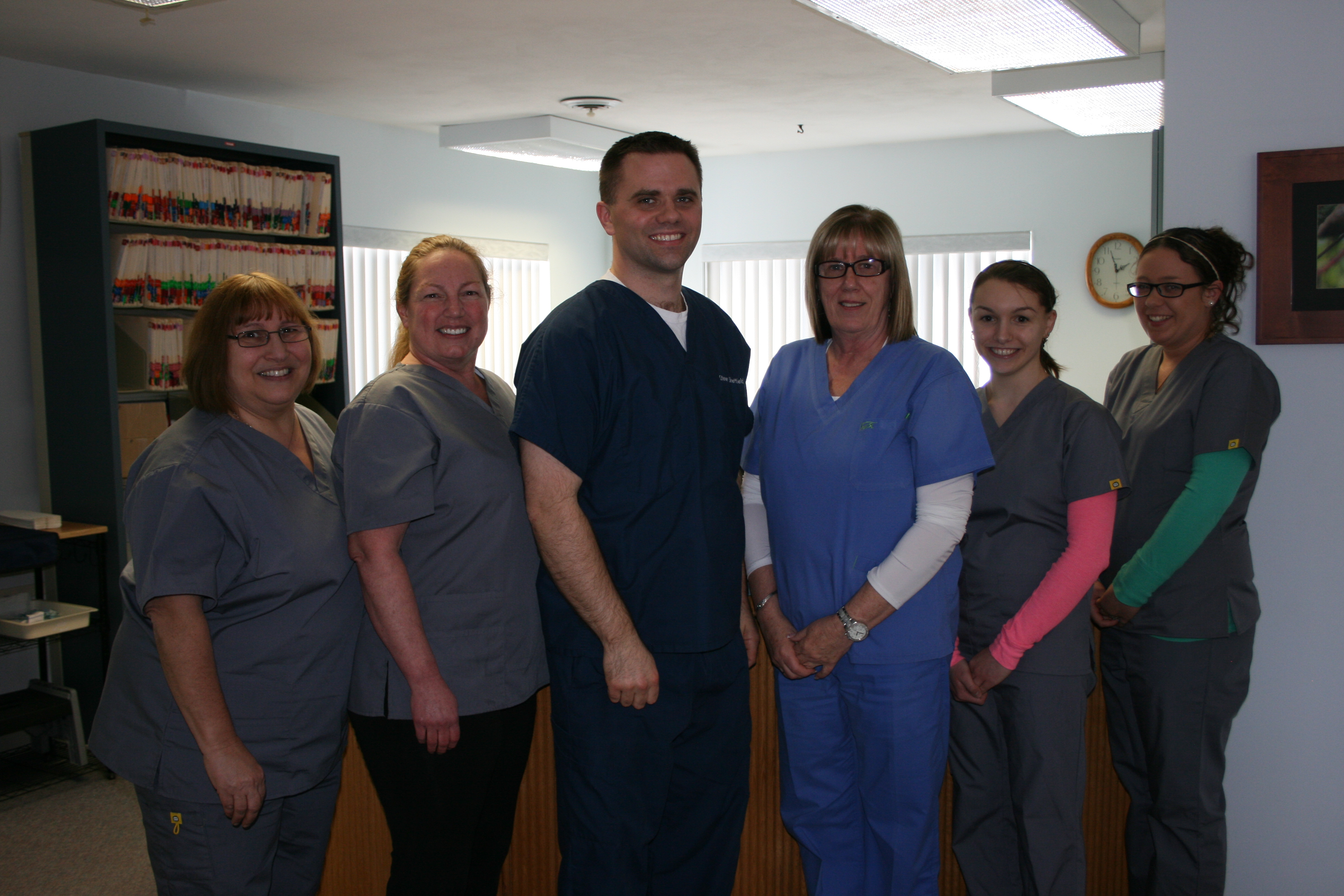 L to R: Gloria Palmiere, RDH; Lisa Hart, RDH; Steve Sheffield, DDS; Sandy Usherwood, Office Manager; Kristina Zehr, Dental Asst; Dinelle Lawson, Dental Asst.
Do you have an experience you would like to share? Contact us to have your feedback featured in our next newsletter! support@healtheconnections.org
---
Reminders for RHIO Administrators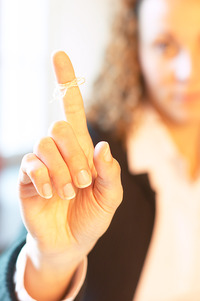 When an employee with access to HealtheConnections Patient Lookup is terminated from your office, please contact HeC Support to report the termination. This will alert our support team that this user's account must be deactivated, preventing the user from accessing patient information without authorization.

Authorized User Certification forms must be filled out completely and sent to HeC Support in order for a new user account to be created. The information on the forms notifies the support team of the type of access each user should receive and verifies that the user has received training, among other important details. Please remember to keep all signed forms on file for six years!

If a provider at your office or hospital would like to sign up for results delivery or secure messaging, a request must be sent to our support team.

IMPORTANT: PHI data must not be sent via unsecured email systems! Requests containing PHI data must be sent via fax to our support team at: (315) 407-0053
All support requests will be completed within one business day of receiving the completed paperwork and information. For all Authorized User requests, terminations, or other questions, contact HealtheConnections Support at (315) 671-2241 x5 or support@healtheconnections.org
---
HealtheConnections in the Community
HealtheConnections was a Corporate Sponsor, a member of the leadership committee, and participated as a team at this year's Heart Walk for the American Heart Association.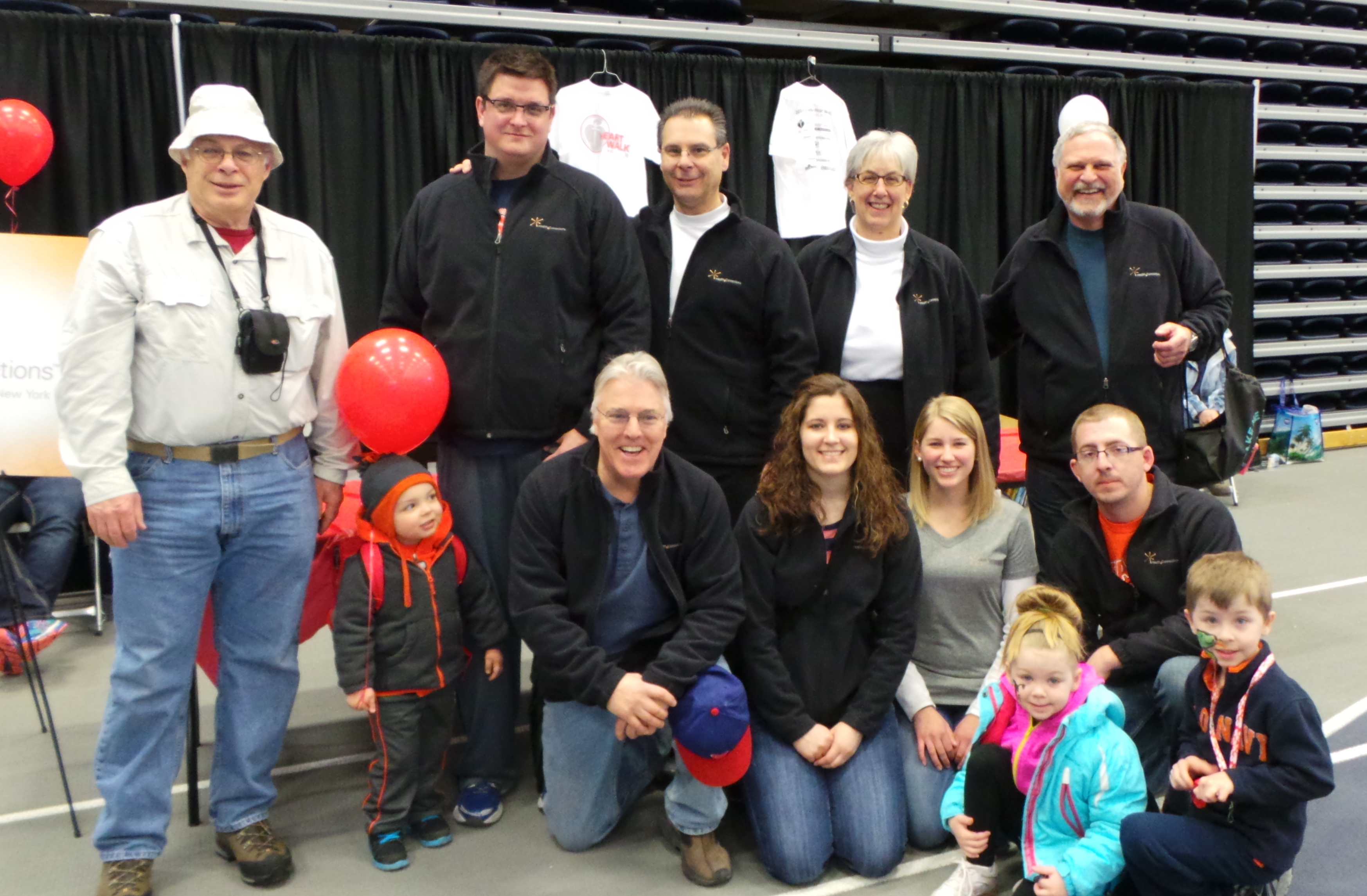 The HealtheConnections Heart Walk Team
---