HIE Statistics
Organizations Connected:
Hospitals: 18
Practices: 146
Other Healthcare Entities: 64
Labs/Radiology Centers: 6
Total Participants: 234
December Statistics
Patient Look-up:
Users Accessing RHIO: 651
Logins: 5,550
Documents viewed: 12,575
Results Delivery
:
Providers: 427
Documents delivered: 26,086
Connected EMRs
Medent
Vitera
ChartMaker
eClinicalWorks
MicroMD
GE Centricity
GMed
athenahealth
---
Welcome New Providers
Madison County Department of Health
Boonville Family Care
Mohawk Valley Psychiatric Center
Auburn Internal Medicine and Pediatrics
Medical Registry of CNY, Inc.
CNY Surgical Physicians, PC
---
Follow Us on LinkedIn:
---
Users accessed the HIE 5,550 times in December alone

1.2 million patients have RHIO records

Over 720,000 patients have RHIO consents

HealtheConnections covers an 11-county region, from St. Lawrence to Cortland County and Cayuga to Herkimer County

The HIE provides access to laboratory and radiology images as well as transcribed reports

HealtheConnections assisted over 450 providers who have achieved Meaningful Use

119 new participants joined the HIE in 2013

350+ people in the medical field use the Secure Messaging featured service to safely share PHI data

Providers can look up patients who have been referred to them to view a full listing of medical care and past health records
---
5 Myths About the HIE
1. You need an EMR to participate
Many services are available without needing an EMR
2. It costs money to join
Participation is FREE!
3. There is not enough data for it to be useful
42 data sources send patient data to the HIE
4. Sharing data is not easy
The Secure Messaging service allows secure exchange of PHI data between providers
5. Patient data can be viewed by anyone
Patients must give their consent before their records can be viewed, and only certain users have access to view PHI data
---
Provider Engagement Services Updates
The CMS EHR Incentive Medicare Program deadline for Eligible Professionals to attest is February 28, 2014
The CMS EHR Incentive Medicaid Program deadline for Eligible Professionals to attest is March 30, 2014


---
PHI Important Reminder
Personal Health Information, or PHI, should only be shared with trusted recipients through secure and safe messaging systems. HealtheConnections Support asks that you do not send PHI over non-secure email systems.
HealtheConnections Secure Messaging allows a safe platform to exchange PHI data with other providers. Please be sure to utilize this service. Contact our Provider Engagement team today to get started! (315) 671-2241 x310
If you would like to make a support request
that includes PHI data (
such as a Patient Record Merge), fax these requests to the attention of HealtheConnections Support at:
(315) 407-0053
.
---
HealtheConnections in the Community
This spring, the American Heart Association will hold their annual Heart Walk on Saturday, March 22 to raise money and awareness for heart disease. HealtheConnections has stepped up as a sponsor for this year's event, which is being held at the SRC Arena at the Onondaga Community College campus.
Dr. David Page, of Family Care Medical Group and a HealtheConnections Board Member, and Rob Hack, Executive Director at HealtheConnections, are serving on the Executive Leadership Team for this year's walk.
The HealtheConnections team is working to collect donations to reach our goal of $5,000 for the American Heart Association. Please visit our team page (link below) to donate or for more information on how you can create your own team!
http://heartwalk.kintera.org/syracuseny/healtheconnections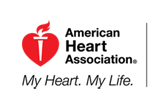 ---