HealtheNews: March 2015 Issue

In This Issue:
Population Health Kick-Off Meeting Highlights
NYSIIS and VA Queries Through HIE
Patient Consent Form Change
Meaningful Use News
Training and Informational Webinars Offered
Key Deadline for Electronic Prescribing
Heart Walk Sponsor
HealtheConnections Welcomes New Team Members

---
Population Health Improvement Kicks Off
On February 26, HealtheConnections hosted an introductory meeting to initiate the Population Health Improvement team's work to address population health priorities in the Central New York (CNY) region. Representatives from Cayuga, Cortland, Madison, Oneida, Onondaga, and Oswego counties shared which activities are currently underway in their county. Several participants noted that the Population Health Improvement initiative embodies a unique opportunity to leverage current work and resources to increase impact at the county and regional level. There was dynamic dialogue about the counties' priorities, as well as the various assets, challenges, and experiences they have in common.
Moving forward, the Population Health Improvement team will:
Continue the engagement of stakeholders in the CNY region
Integrate population health improvement into HealtheConnections' website
Compile regional population health data
Compile information on best practices to address population health priorities
For more information on how you can get involved in PHIP, please contact Rachel Kramer, Director, Population Health Improvement at: rkramer@healtheconnections.org
---
Authorized Users Can Query NYSIIS, VA Through HIE
HealtheConnections has partnered with both the state and the federal government to give Authorized Users of the health information exchange (HIE) the ability to query the New York State Immunization Information System (NYSIIS) and the Veterans Administration (VA).
NYSIIS Immunization Query
With the launch of this new function, HIE users can now query NYSIIS to view a patient's immunization history. HealtheConnections provides this query with the click of a button once a user has selected a patient within the system. The query result shows the immunizations known to NYSIIS and those which exist within the HealtheConnections database. Users can reconcile the immunizations between the two systems by selecting immunizations to be added to the HIE. If the patient is not known to HealtheConnections (i.e. if the patient is not in the HIE), the system then allows the user to add their patient to the database. The immunization query is enabled practice by practice, and a NYSIIS ID is required to enable the function.
Veterans Administration Patient Query
The VA and HealtheConnections are working together to allow HIE users to query the VA's medical records system. Through the external document search function, the VA system can be queried for treatment received at any VA facility within the United States. The VA requires consent from the veteran to release the information, and HealtheConnections requires consent for the practice to receive the information.
Please contact HealtheConnections Support at support@healtheconnections.org for more details or to set up a training for these features.
---
Patient Consent Forms Add Emergency Only Option
New York State has revised the health information exchange policy for patient consent. New documents have been sent to RHIO Administrators at each participating organization, including:
New HealtheConnections Consent form - replaces the current consent form
Informed Consent Script for your patient registration staff
Updated Managing Consent Guide
New Consent Form Attestation - to confirm your implementation of this new process (this must be signed and returned)
HIE-wide Deny Consent
The new form can be implemented starting Monday, March 2 but no later than Tuesday, March 31. You are not required to re-consent patients that have previously consented. Please sign and return the attestation form to support@healtheconnections.org or 1-315-407-0053 to confirm your compliance with this policy by 4/1/15.
Summary of changes:

The new consent form also allows the patient to Deny access to all HealtheConnections participants. This is not a selectable value as the patient must do one of the following options:
Visit the HealtheConnections office with a photo ID to request this option and HealtheConnections will enter this selection into the HIE
Visit their provider office with a photo ID to request this option and complete the attached form. The provider will send the form to support@hiemail.healtheconnections.org or 1-315-407-0053 and HealtheConnections will enter this selection into the HIE
---
Meaningful Use News: New EHR Attestation Deadline for Medicare Eligible Professionals
Eligible professionals now have until 11:59 pm ET on March 20, 2015 to attest to meaningful use for the Medicare Electronic Health Record (EHR) Incentive Program 2014 reporting year. The Medicare extension does not affect deadlines for the Medicaid EHR Incentive Program (3/31/15). Additionally, the EHR reporting option for PQRS has been extended until March 20, 2015.
If you have any questions, please contact Provider Engagement Specialists Tim Kelly or Tamie Kiniry:
Tim Kelly: tkelly@healtheconnections.org
Tamie Kiniry: tkiniry@healtheconnections.org
---
Training & Informational Webinars
HealtheConnections will hold 30-minute webinar training sessions on the first and third Wednesdays of each month to cover policies and procedures for accessing the health information exchange (HIE). In addition to the training webinars, there will be informational webinars held on the second and fourth Wednesdays of each month to discuss HIE features and functionalities.
To attend the webinar, click the link below. Dial in to the conference line and follow the prompts to be connected.
Conference Phone Number: 1-866-945-2255
Conference Attendee Code: 885937
---
Key Deadline for Electronic Prescribing
Effective March 27, 2015, all prescriptions for controlled substances must be transmitted electronically as a result of regulations included as part of the Internet System for Tracking Over-Prescribing (I-STOP) Act. Physicians must go through an identity-proofing process. The result of that process is that they are issued at two-factor authentication credential for signing ePCSs, after which they also have to apply for approval from the Bureau of Narcotic Enforcement. ePCS is tremendously complex; it involves a number of software considerations but also policy-, procedure-, and government-type implications for the healthcare provider.
Since healthcare organizations must rely on their EHR vendors to complete crucial activities as well, last week, the Associated Press reported that New York legislators had voted in favor of postponing the state's ePCS deadline by one year and now awaits the signature of Governor Anthony Cuomo. As of today, providers should be prepared to transmit all prescriptions for controlled substances by the deadline pending Governor Cuomo's signature.
For more information, click
here
.
---
HealtheConnections Sponsors 2015 Heart Walk

For the second year in a row, HealtheConnections is a proud sponsor of the American Heart Association Heart Walk. The event will take place on Saturday, March 28 at the SRC Arena & Events Center located on the Onondaga Community College campus.
---
HealtheConnections Welcomes New Team Members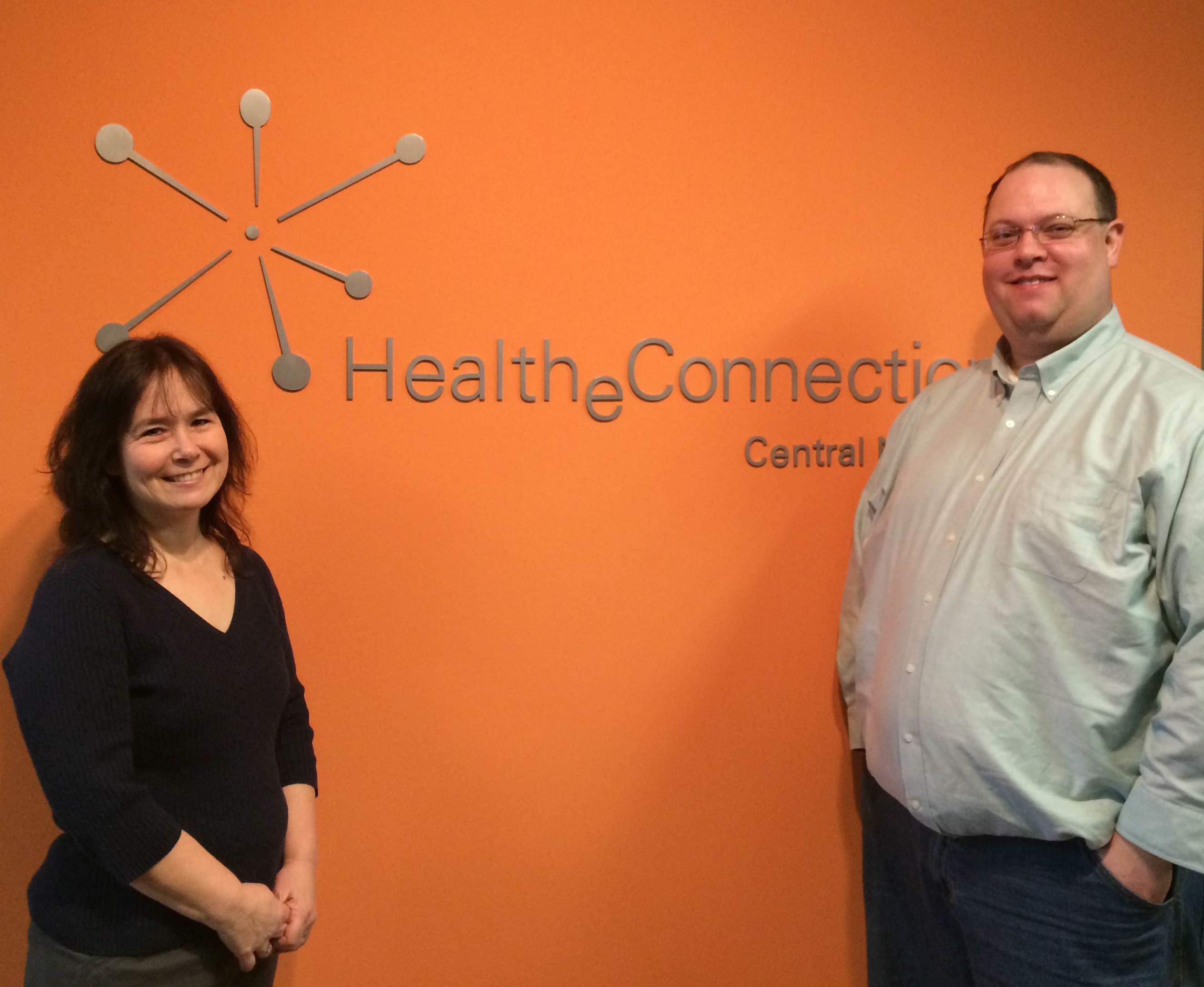 Roni Carvalho and Brian Egan
This month, HealtheConnections welcomes two new members to our growing team:
Roni Carvalho
, Business Intelligence Analyst, has been an Information Systems professional for
over 25 years. She gained IS experience in previous roles in the financial healthcare, and consulting industries, among others. Carvalho earned her bachelor's degree in Computer & Information Sciences and Mathematics at SUNY Potsdam.
Brian Egan
, HIE Interface Analyst, has been an Information Technology business professional for over seven years. He gained his IT related experience in the security, IT consulting, and marketing industries. Egan earned his bachelor's degree in Business Administration from SUNY Oswego, and is pursuing a master's degree in Business Administration from the same institution.
---

HIE Adoption
Welcome New Participants
Central New York Surgical, PC
Mohawk Valley Perinatal Network
Access to Independence of Cortland County
Onondaga Council on Alcoholism/Addictions, Inc.
Pathology Associates of Syracuse, PC
Infusacare Medical Services
---
HIE Statistics
425 Participating Organizations
Hospitals: 20
Practices: 274
Other Healthcare Entities: 119
Labs: 20
Radiology: 24
February 2015 Statistics
Patient Lookup
Users Accessing HIE: 884

Log-ins: 9,805

Documents Viewed: 23,989
Monthly Patient Consenting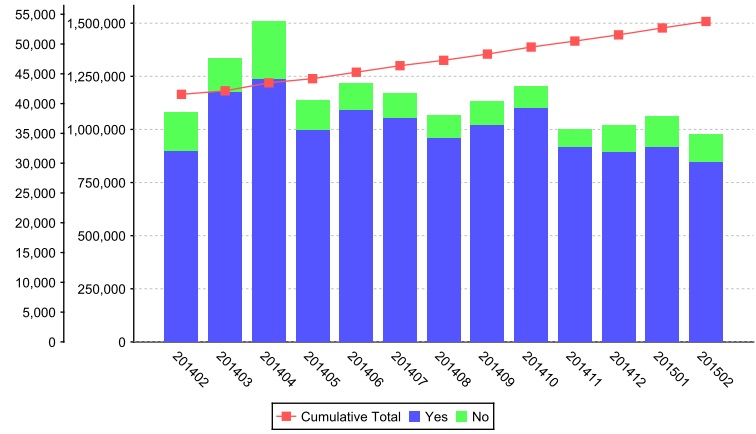 Results Delivery