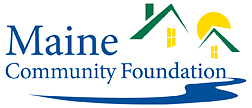 ---
E-NEWS • April 27, 2016
With farmers and gardeners busy planting, it seemed like the perfect time to highlight a few innovative and exciting projects and programs going on across Maine related to agriculture. Algae, anyone?

A Greenhouse for Algae
With support from a $300,000 MaineCF impact investment, the Bigelow Laboratory is building a marine algae accelerator on its East Boothbay campus. The facility will be used to explore new commercial algal-based products. Mike Lomas, director of the National Center for Marine Algae and Microbiota at the lab, says the greenhouse will serve as "a flywheel that drives innovation."

Photo: A new greenhouse of this kind will be built for algae research at Bigelow Laboratory. Photo courtesy Bigelow Laboratory for Ocean Sciences

Passamaquoddy Edible Landscape
The Passamaquoddy Tribe at Indian Township will expand its food pantry gardens with help from a $19,550 grant from the Broad Reach Fund of the Maine Community Foundation. The expansion will include a children's garden, "the start of an edible landscape that will include fruit trees, berry bushes and herb gardens."

The Passamaquoddy tribe at Pleasant Point also has received grant funding from Broad Reach for raised-bed gardens in tribe members' yards as part of the tribe's food sovereignty efforts.

Photo: Plansowes Dana, a member of the Passamaquoddy tribe, holds aboriginal seeds given to the tribe by a representative of the Abenaki tribe of Vermont. The seeds have never been cross-pollinated with other types of seeds. Dana is part of a small group's effort to maintain a Food Sovereignty Program in the community. Photo by Gabe Souza/Portland Press Herald.

Unity Food Hub
Over the past two years Maine Farmland Trust has been renovating the Unity Grammar School to serve as a food hub for the town and region. The 118-year-old, three-classroom schoolhouse, which hadn't been in use since the 1950s, required extensive work. The result: an "agricultural aggregation center" serving up to 65 local farms.

Photo: Unity Food Hub's retail store is open every Thursday from 4 to 6 p.m. Photo courtesy Unity Food Hub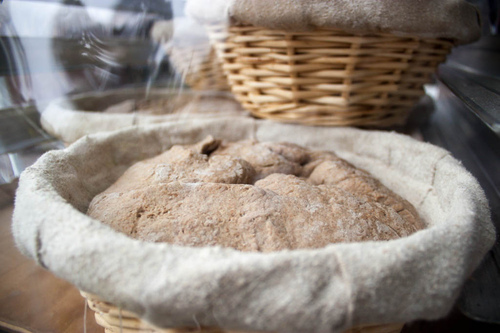 Kneaders Unite
The Maine Grain Alliance will celebrate the 10th anniversary of the Kneading Conference on July 28 and 29 in Skowhegan, with an artisan bread fair on July 30. Part of the conference's mission is to restore "lost grain economies" in Maine.

Photo: Bread rises at the Kneading Conference. Photo Amber Lambke
Maine Community Foundation, 245 Main Street, Ellsworth ME 04605
(877) 700-6800 |
info@mainecf.org