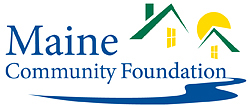 Here's how we build
communities in Maine...
The Community Building Grant Program, MaineCF's largest, supports organizations and programs throughout the state that build on community strengths and assets. Last February we received 444 applications – nearly $3.5 million in requests. In May, we awarded 176 grants totaling just over $1.1 million. An additional 61 grants totaling nearly $390,000 were made through referrals to MaineCF donors.
Here are a few grants awarded this year: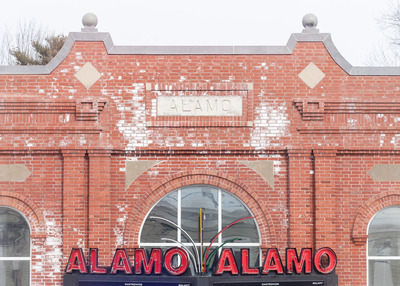 Bucksport High School graduates will talk about their work during lectures at the Alamo Theatre.
Photo Thalassa Raasch/MaineCF

The Buck (did not) Stop Here
The Hancock County Fund, which turns 15 this year, awarded grants to nonprofits across the county, including Main Street Bucksport, to coordinate a series of lectures called "The Buck (did not) Stop Here." The lectures feature Bucksport High School graduates who are doing innovative and creative work. Check out some of the other grants MaineCF has directed toward Bucksport.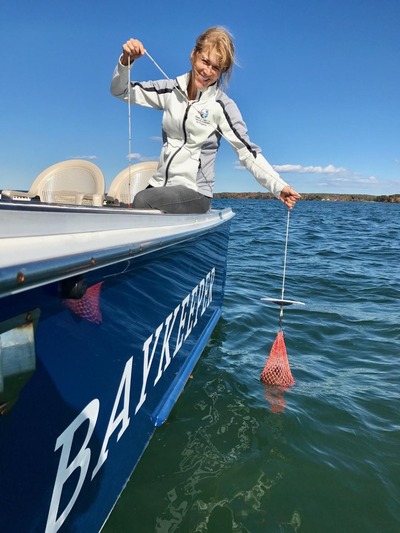 Environmental lawyer Ivy Frignoca became the Casco Baykeeper in 2016, replacing Joe Payne.
Photo Kevin Morris, courtesy Friends of Casco Bay

The Color of Water
The Maine Community Foundation has supported the work of Friends of Casco Bay since it started in 1991. A 2018 grant from MaineCF's Cumberland County Fund is helping the organization revamp citizen science volunteer opportunities to help protect the health of the bay. Among its first projects: enlisting volunteers to record the color of the bay.



A Bass boot sits on the sill of a mock-up ca.1930s ski bench in the newly renovated Ski Museum of Maine. The exhibit features a replica of a King & Dexter hardware store display that includes skis waiting to have edges mounted, different waxes and tools, and a reproduction of a Sasha Maurer poster. Photo Phil Savignano, courtesy Ski Museum of Maine

A Cool View for Summer
With a grant from the Oxford County Fund, the Ski Museum of Maine in Kingfield has established a "satellite" Western Mountains Gallery at the Robinson House of the Museums of the Bethel Historical Society. The museum is dedicated to Oxford County's skiing history and heritage.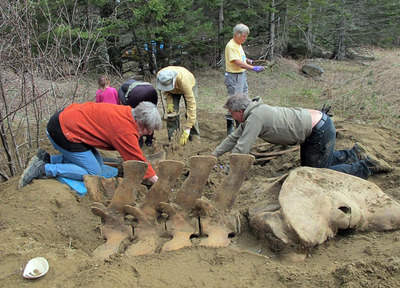 A minke whale's bones are dug out of a sand pile, where they'd been left to decay in preparation for articulation. Photo Joe Stone, courtesy Island Institute

A Whale of a Display
North Haven Community School will use its grant from the Knox County Fund to teach residents and visitors about minke whale life history and threats. The project includes articulating a skeleton for public display. The Knox County Fund turns 25 this year.
---
Maine Community Foundation, 245 Main Street, Ellsworth ME 04605
(877) 700-6800 | info@mainecf.org

Keep up to date with the Maine Community Foundation
on Facebook, Twitter, and Instagram.