This Week
At Westminster
Fri Mar 09, 3 pm, Lenten Study
Fri Mar 09, 7 pm, Opening Lend Me A Tenor
Sat Mar 10, 7 pm, Lend Me A Tenor
Sun Mar 11, Daylight Savings Time Begins!
Sun Mar 11, 2 pm, Lend Me A Tenor
Tue Mar 12, 7 pm, Session, Library
Fri Mar 16, 7 pm, Lend Me A Tenor
Sat Mar 17, 7 pm, Lend Me A Tenor
Sun Mar 18, 2 pm, Lend Me A Tenor
Tue Mar 20, 7 pm, Annie Auditions
Wed Mar 21, 3-4:30 pm, Table Games
Wed Mar 21, 7 pm, Annie Auditions
---
Sunday, March 11

Daylight Savings Time Begins.

Spring Forward!

---
Lend Me A Tenor
This comedy is full of hilarious shenanigans, mistaken identities and chaos. A delightful evening of laughter and entertainment.
Tickets on Sale Now!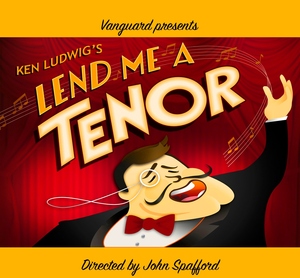 9 performances:
March 9–25, 2018; Fridays and Saturdays
at 7:00 pm, Sundays at 2 pm.
Westminster Theatre, 3598 Talbot St.

Tickets On Sale Now!
You may purchase them following Sunday Morning service ( 11:15 AM to Noon) until Sunday, March 18th.

Now Available: Opening week-end discounts for groups of 10 or more. Contact the Box Office at: 619-224-6263 or vanguardsd.org.
---
Lenten Bible Study Groups:

One Lenten Study group will meet on Wednesdays from 6:30-8:00 pm in the library.

A second Lenten Study group will be on Fridays from 3:00 to 4:30 pm in the .

Lite snacks will be provided at both groups. Books and study guides are available in the church office

For those who do not want to drive at night we can arrange rides, just call the church office at: (619-223-3193).

---
Venture Group Dinner

Saturday, March 24rd, 6 PM
The March Venture Group Dinner will be hosted by George & Peggy Johnston. The theme is "Irish Cuisine," and it all begins at 6:00 PM.
Bring a bit of green to share
RSVP: 619-224-4985 or basspeg@gmail.com
---
U want it ~ We need It

Let's Get It Done!
Many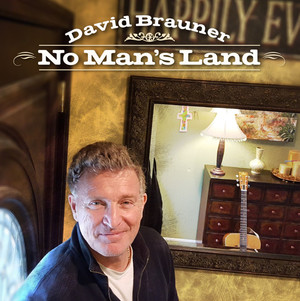 of us know we want a new sound system. David has heard many of us express concern about the deteriorating sound system in our sanctuary.

Now we have a way to remedy that! Support our new sound system while you enjoy inspirational songs; purchase David Brauner's new release, "No Man's Land." The DVD's are available in the church office for $10.00.
All sale proceeds go directly into the fund for the new Sound System.
---
Alert!

Talbot Road Work
Work along Talbot has began right in front of the church. Workers, trucks and equipment are working on the sewer lines and located at the white passenger loading zone. Please allow extra time to navigate this construction.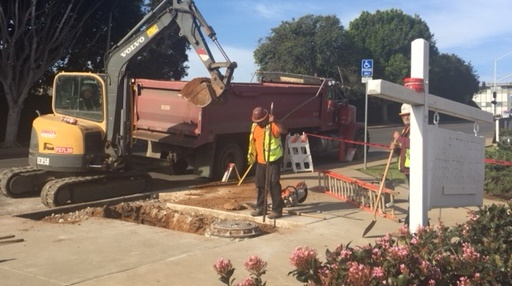 ---
Thursday 7:30 AM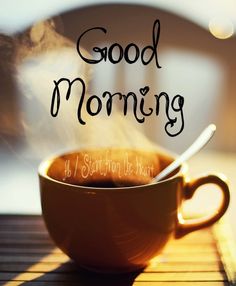 Morning Prayer
in the lobby

Prayer Team continues to meet each Thursday at 7:30 AM.

Take time each Thursday morning to be with friends, to be listening to God, to be in prayer and with warm coffee. Now that is giving yourself a precious gift!
Annie Auditions

at Westminster Theatre
Tuesday & Wednesday
March 20 & 21 at 7pm.
Callbacks at 11am Saturday
March 24th.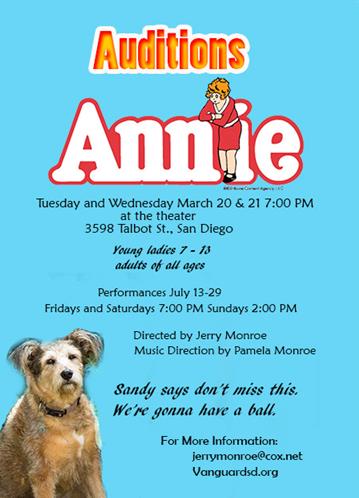 Auditions will include:
A one minute memorized monologue (optional) for those seeking a speaking part;
A reading from the script;
A one minute song. (all cast members will sing);
If you are seeking a dance role, a series of dance moves taught to you by our dance master. (All cast members will participate in dance or dance movement.)
Bring to the audition:
A resume of your performance and theatrical education experience;
A photograph of yourself;
For your vocal audition, sheet music in your key or a recording;
Dress for movement and wear shoes for dancing.
---
Table Games

​1st & 3rd Wednesdays

3:00 - 4:30 PM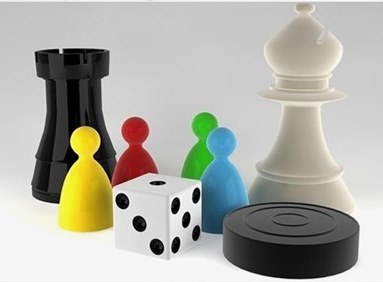 Harris House
March 21, 2018
---
Guess What?
The new 2018 Flower Chart is now on display in the lobby.

You are encouraged to take time this Sunday to fill in the dates you want to provide flowers for morning worship.
Sign Up This Sunday for 2018
---
Literature Class
Thursdays
9:30 to Noon, Library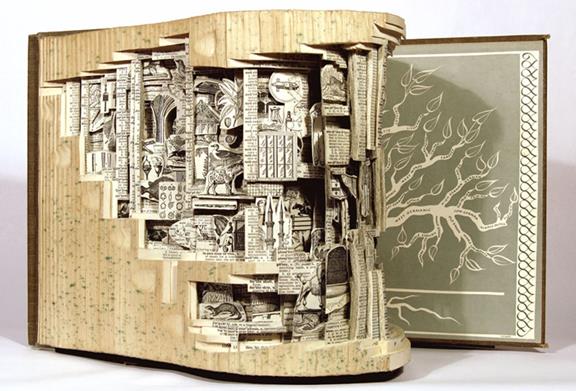 This is a free adult course offered by the San Diego continuing education program. Professor Luke Crane is teaching the course this fall. His teaching style includes lecture and discussion and he makes his syllabus available in class and puts extra copies in our church lobby.
---
Alt Worship
Wednesdays
6:30 PM
Alternative Worship is going to take a leave so that all members can participate in the Lenten Book Study. Please contact your group leader to learn how this will be scheduled. Also review the article above about the Lenten Study and how you can purchase a book.
---
Key Publication Dates
Email date, time, location and key contact for your Westminster events to the church office at:
church@westminstersd.org.

Noon Tuesday is the deadline for all weekly publications.

Noon Friday nearest the 10th of the month (prior to the month you want your information published) is the deadline for monthly publications.
---
PRAYER SHAWL

MINISTRY
Saturday, April 7th
2 pm-4 pm
RSVP Joyce Wakefield at
email: rejoycew@gmail.com

If you can knit or crochet a simple pattern, you can bring warmth and comfort to another person in need. The pattern is simple, the fellowship is uplifting and the results are remarkable.