This Week
At Westminster
Sat August 4, 10-Noon, Prayer Shawl Knitters
Sun August 5, 10:00 AM, Worship
Mon August 6, 6:30 PM, Music At Dusk
Sun August 12, 10:00 AM, Worship
Mon August 13, 6:30 PM, Music At Dusk
Tue August 14, 7:00 PM, Session, Library
---
Music At Dusk

Summer Line-up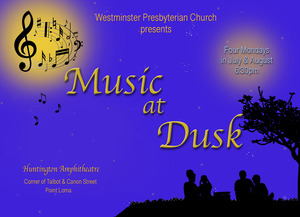 Music At Dusk begins each Monday at 6:30 PM in the Huntington Amphitheatre.

Bring your family and friends along with your favorite box dinner and dine in our Amphitheatre or park while you enjoy neighbors and music under a summer sky.

This concert series is a gift from Westminster Presbyterian Church to our neighbors and friends.

All are invited to participate and enjoy. Our new Snack Shack will be open to serve you! Have you tried our new Hot Box Dinners? Grab one this week.

This summer's line-up is:
Aug 06 Patterson's Hollywood Steel Band
Aug 13 Peter Sprague, American Jazz
Postcards are available in the lobby.
Please take a few to share with your family, neighbors and your friends.
---
Prayer Shawl Ministry

Saturday, August 4 @ 10 am to Noon

Knitters will gather the first Saturday of each month at Mary Harris' home to create shawls of comfort for those in need and shawls celebrating special events in a life. These shawls become treasured expressions of remembrance that we are a community of caring and rejoicing together.

This is a creative and friendly group, a great way to get acquainted with Westminster! They are also eager and enthusiastic teachers if you want to learn how to knit!
All interested knitters are welcome!
---
New Update!

Catalina Blvd Water & Sewer Work
August 4 road closure moved to Saturday, August 11 - Crews will close westbound Electron Drive at Catalina Boulevard Saturday, August 11, from 7 a.m. to 5:30 p.m., to install a water main pipeline. During the work, vehicles will be unable to turn west from Catalina Boulevard onto Electron Drive to enter US Naval Base Point Loma (NBPL). Other NBPL gates will not be impacted. This work was previously planned to occur on August 4.

Project information- For questions or concerns about the Catalina Boulevard Water and Sewer Mains Project, please contact Paula Roberts, Community Liaison, at 619-794-6406 or paula@aquacrg.com.

For questions about other City of San Diego Public Works projects, please contact engineering@sandiego,gov, or by telephone at 619-533-4207. Expect Road work beginning Saturday July 28 through August 4th along Catalina and Electron. The City of San Diego advises us that motorist can expect delays and detours. Information is available in the lobby.
---

SAVE THE DATE!
Vanguard Gala; A really cool evening!
Saturday, October 29, 2018
From 6-9 pm
The evening will include hors d'oeuvre, silent auction, a raffle, dessert, coffee, and Vanguard program to delight!
Backpacks for
PUM Drive
Continue
Presbyterian Urban Ministries is now collecting any type of school supplies (paper, pens, pencils, crayons erasers and rulers). There will be a basket in the narthex for these gifts!
---
Table Games
​1st & 3rd
Wednesdays
3:00 - 4:30 PM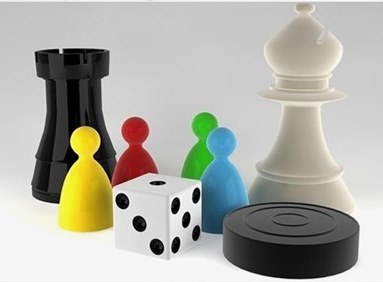 Harris House
Next: August 15, 2018
---
Bible Study
Wednesdays
This group will not meet in August
.
All are encouraged to attend Westminster's summer events!
---
Publication Dates
Email the date, time, location and key contact for your Westminster events to the church office at: church@westminstersd.org.
Noon Tuesday
is the deadline for all weekly publications.
Noon Friday
nearest the

10th

of the month (prior to the month you want your information published) for monthly publications or on the church websites at Upcoming Events.
---
Thursday Morning Prayer
8:30 AM in the Lobby
New Time!
Coffee is provided. All are welcome to participate in this early morning conversation with God!
---
Thank you, Jeff Dames, for repairing the fountain in the Memorial Garden!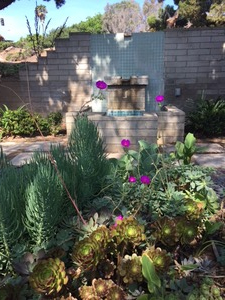 Take a moment and relax, sit awhile to enjoy the quiet beauty of this place!
---
Be A Volunteer

Provide fresh flowers for Sunday morning worship. Flower chart is in the lobby.
---
Westminster Presbyterian Preschool summer sesson ends August 29th