Westminster Presbyterian Church
3598 Talbot St., San Diego, CA 92106 619-223-3193

Thursday, August 10, 2017
| | | |
| --- | --- | --- |
| | LIKE US ON FACEBOOK | |
This Week
At Westminster

Thu., 7:30 AM, Morning Prayer, Lobby




Thu., 9:30 AM, Lit Survey, Library

No Session Meeting in August

Mon. Aug. 14, Music At Dusk, Park




Wed. Aug. 16, 3 PM, Table Games




Wed. Aug 16, 7 PM, Vanguard Board




Sat. Aug. 19, 5:00, Revelation Rap




Mon. Aug. 21, 6:00 PM, Mark Fisher




Fri. Aug. 25, 6:30 PM, Venture




Sat. Sep. 02, Knitters, Harris's Home




Sun. Sep. 03, Communion Sunday

---

Mark Fisher Concert
Monday, August 21 6-8 PM
Huntington Amphitheatre

The purpose of this concert is to raise funds for our park and grounds. Mark Fisher, a Point Loma celebrity will provide music. Marilyn Thoman and her committee will have food and drinks available for purchase from our newly renamed.

Mark Fisher has established himself as a dominate force in the classic rock community. His energetic arrangements from the 60s and 70s are welcomed by many as some of the best rock in the county.

Mark has a quick improvisational style that captivates his audience as he takes them on a musical journey through the decades!

---

Venture Group theme for August is sharing your favorite summer salad. Summer salads are cool, refreshing and full of good things for you. In California we are blessed with tons of great, natural and fresh ingredients. How much creativity will we see at this August gathering?

Our Friday, August 25th dinner will be at the home of Donnie Cramer. It all begins at 6:30 PM.

RSVP: TheCramers@aol.com or

phone 619-222-2047

---

Literature Survey

Course

The Thursday morning Literature Survey class with professor Luke Crane will have its' last summer session class Thursday, August 17.

Professor Crane will follow his handout of selected readings by Mark Twain for August 17.

This is a free adult course offered by the San Diego continuing education program. Fall semester begins Thursday, September 7th at 9:30 AM in our library. We will have copies of the Fall Semester syllabus in the theatre lobby.

---

REVELATION RAP

Saturday, August 19th
​
5:00 to 6:00 PM

Huntington Amphitheatre
Pastor Deb will bring us more insight into the new testament book Revelation. This is an informal and relaxed worship opportunity in our beautiful Westminster Park. Bring your family, friends and neighbors and enjoy a new worship experience.

Remember to look over our "refreshed" Harris House. During July we have had many volunteers provide help in cleaning, organizing and painting the Harris House. Marilyn Thoman will have snacks for purchase at many of our park events.

---

Military Outreach

Ministries

Back2School Drive ends soon. Westminster will keep a basket in the narthex to collect school supplies for our San Diego military families through Sunday, August 27th.

Please bring pens, pencils, erasers, rulers, lined-paper, notebooks and backpacks. Checks are also appreciated, make check out to Westminster Presbyterian Church and on the memo line note: MOM Back2School. Contact Fred Gestra or Peggy Johnston for more information.

---

Table Games
1st & 3rd Wednesdays
3:00 to 4:30 PM
Harris House

Bob and Jackie Petersen continue to host table games at the Harris House the first and third Wednesday of each month from 3 to 5 PM.


---

Women's Retreat

Friday, September 29
through
Sunday, October 01

Contact JoAnn Landis for details

MUSIC AT DUSK

Ends with Benedetti

International Guitarist

Fred Benedetti was born in Sasebo, Japan, and began playing the guitar at the age of 9. In 1986 he was one of the 12 guitarists chosen worldwide to perform in the Master Class of Andres Segovia at USC where Guitarra Magazine wrote: "..Fred Benedetti amazed the audience with his performance of the Bach Chaconne ..."

Fred brings classical guitar to his concerts along with a bit of Celtic, Led Zeppelin, jazz, folk and flamenco! You will be uplifted with his music, so bring your friends, your neighbors, good food, good drinks and enjoy a wonderful summer evening with the very, very best of everything.

---

Flowers For Worship

Check the Flower Chart in the lobby. Dates open for volunteers to provide fresh flowers for Sunday worship are:
Sep. 17; Nov. 12, 26; Dec. 17 and 31.

Sign Up This Sunday!

Nearly every Sunday we are blessed to hear original music with David Brauner and our Awakening Singers.

Many of us

know we want a new sound system. David has heard many of us express concern about the deteriorating sound system in our sanctuary. Now we have a way to remedy that!



Support our new sound system while you enjoy inspirational songs; purchase David

Brauner's

new release, "No Man's Land." The DVD's are available in the church office for $10.00.

All sale proceeds go directly
into the fund for the
new Sound System.

---

Prayer Shawl Ministries

1st Saturday each month
10 AM to Noon
Mary Harris's Home

This is a fun and very talented group. If you wish to learn how to knit this is the perfect, encouraging learning environment!

Shawls are created, prayed over and given to individuals in need of comfort, support or who are celebrating an important event. Join in creating something good, call Mary Harris or Joyce Wakefield today. I hear they have a whole bunch of new yarn!

---

Join Thursday

Morning Prayer

Our Westminster prayer team meets every Thursday morning at 7:30 AM in the Theatre Lobby. Bring a cup of coffee and enjoy fellowship and prayer!

Prayer is talking to God. It's the simple opening of one's heart to our father in Heaven. It's coming to Him and telling Him everything in our hearts. God Himself asks us to pray.

---

Mark you calendars

now for Special Events

**Rally Sunday


September 10th
​Sunday Morning



**Blessing of the Animals


Saturday, September 23
Noon to 5 PM
Huntington Amphitheatre



** Westminster Preschool




Thursday, August 24


Fall Orientation



**Westminster Preschool


Wednesday, August 30
Summer Session ends

---

Westminster Chancel Choir
Rehearsal Season begins
Thursday, September 7th @ 6:30 PM
in the Sanctuary


The choir brings to the worship experience a richness to the life of the Church and to our worship experience. Across the country church worship is changing and many sanctuaries look les like sacred spaces and more like black box theatres and scaffolding.

Music and the traditional choir offer many benefits to individuals as well as to the entire church body. Among the many benefits are:
Opportunity for involvement. The church ministry is only as effective as people who choose to get involved!

More next week!
Exodus 15:1-3 (NRSV)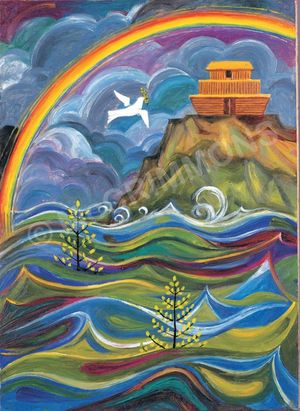 "Then Moses and the Israelites sang this song to the Lord:

'I will sing to the Lord, for he has triumphed gloriously;
horse and rider he has thrown into the sea.

The Lord is my strength and my might,
and he has become my salvation;
this is my God, and I will praise him,
my father's God, and I will exalt him.

The Lord is a warrior;
the Lord is his name."
Contact Us | Phone: 619-223-3193 | church@westminstersd.org