This Week At Westminster
Thu Sept 13 08:30 AM, Morning Prayer, Choir Room
Thu Sept 13 09:30 AM, Literature Class, Lobby
Thu Sept 13 06:30 PM, Choir Rehearsal, Sanctuary
Thu Sept 13 06:30 PM, Vanguard Board, Theatre
Sun Sept 16 09:15 AM, Choir Rehearsal, Sanctuary
Sun Sept 16 10:00 AM, Morning Worship, Sanctuary
Sun Sept 16 11:30 AM, Community Celebration, Courtyard
Wed Sept 19 03:00-04:30 PM, Table Games, Lobby
Thu Sept 20 08:30 AM, Morning Prayer, Choir Room
Thu Sept 20 09:30 AM, Literature Class, Lobby
Thu Sep 20 01:00 PM, Tai Chi, Park
Thu Sept 20 06:30 PM, Choir Rehearsal, Sanctuary
Fri Sept 21 Noon, M3, Picnic in the Park
---
News You Can Use:
Community Celebration of Marriage
Sunday, September 16 @ 11:30 AM
Please join David and Lesley Pearson in celebrating the marriage of Don and Lisa Evans! This event is for the Westminster Community in honor of the Evans' marriage that took place in August during an intimate ceremony.
Don and Lisa would also like to celebrate their commitment with their Westminster family! Please help us to make this a true community event!
This party will take place in the church courtyard immediately following the regular Sunday service! Please contact Lesley with any questions at:
lpactsing@yahoo.com
.
---
New Tai Chi Class in Westminster Park Every Thursday
Begins Thursday September 20, 2018 @ 1:00 PM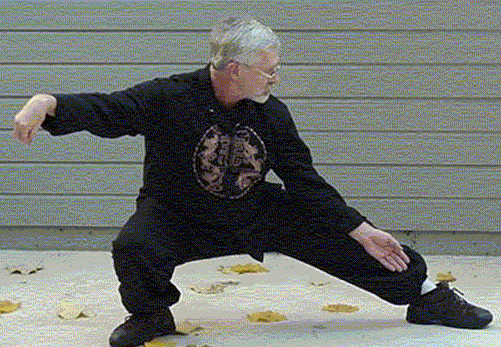 The Class and Instructors:
The Walking Tiger Tai Chi Club is a group of friends and neighbors, who gather regularly to share the arts of QiGong, Tai Chi, Yoga, and Acupressure. The group practices both Yang and Sun style Tai Chi.
For over ten years now this group has met every Saturday; unless it's raining, and done an hour of group practice of very basic health focused mind-body arts. Now this group will also meet every Thursday at Westminster Park. No formal registration process is required and there is no charge or fees (the classes are free). This is a non-profit group.
A warm family atmosphere is always maintained and many deep friendships have developed through the years. Altogether, our members have over 100 years of experience.
Benefits:
Hundreds of University level studies have all confirmed the numerous benefits of consistent, well guided practice of these arts. The most recent and truly definitive studies include research projects by Harvard University. These improvements range from the reduction of everyday aches and pains, to overall improvements in immune system response, breathing, biological functions, balance, neurological systems, reduced stress, increased physical strength and, of course, all the benefits one acquires from meditation.
Location: The classes at Westminster Presbyterian Church will take place at Westminster Park (3598 Talbot Street in Point Loma) on the large lawn area located next to the lower parking lot. This class will meet every Thursday at 1:00 PM.
---
Women of Westminster

A Picnic in the Park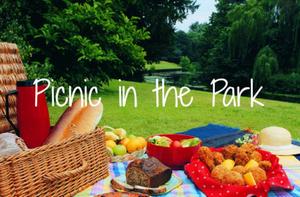 WOW will meet on Friday, September 21, 2018 at noon for a picnic in Westminster Park. Picnic tables will be set up and lunch will be provided. RSVP Mary Harris at 619-223-3931 or Joyce Wakefield at 619-417-3887.

WOW meets monthly at various Point Loma restaurants. All women of Westminster are invited to attend. You will discover some fun, intelligent and very creative people.

Join this fun picnic in the park!
---
Literature Class Returns for Fall Semester
Every Thursday ~ September 26, 2018 through January 26, 2019
Westminster Theatre Lobby 9:30 to Noon
Professor Luke Crane will lead this group in a study of the classics and the authors' writing techniques. This course provides an introduction to writing and literature with an emphasis on creating original work and exploring a variety of literature types and themes. Course will provide activities with cultural, therapeutic, and developmental values for older adults.

Even among voracious readers, we often shy away from challenging books. Among gifted learners it can be part of our perfectionism/impostor syndrome. We think if a book isn't easy to read, we must not be good readers. The opposite is true. Good readers challenge themselves with good books. This class will help you enjoy doing just that!
---
WOW - Women of Westminster Retreat 2018
September 28 - 30th
Friday 7:00 PM to Sunday Noon
Contact Paula Hodgkiss or Pastor Megan for more information









Was Jesus a feminist? Are you? What does the Bible really say about women? How can we be faithful Christian women in this time and place? This retreat will be based on the book Jesus Feminist by Sarah Bessey. You do not need to have read the book to participate, but if you would like, you could purchase a copy.
Viña de Lestonnac, Retreat Center
39300 De Portola Road; Temecula, CA 92591
951-302-5571 vinadelestonnac@odnusa.org
---
Auditions for
Vanguard Youth Production of
A Christmas Carol
The Westminster Vanguard Youth will hold auditions for A Christmas Carol on Saturday, October 6th at 2:00 PM in the Westminster Theatre. There are several opportunities for children ages 5 to 15 years. Rehearsal schedule is every Saturday and Sunday October 7 through Sunday, December 2 from 4:00-5:30 PM. Performances are Saturday, December 8 at 6:00 PM and Sunday, December 9 at 2;00 PM.

For more information contact Tom Haine at 619-459-3336 (email: tphaine@cox.net) or Diane Neil at 619-540-6546 (email: dramadidy@gmail.com).
---
Mark Your Calendar for Crucial Conversations
First in the series: Bayside Community Center
Sunday, October 14, 11:30 AM
Westminster Theatre

Corey Pahanish will present important information about Bayside Community Center and the Linda Vista neighborhood. Bayside is a private, non-profit, neighborhood-based organization that serves the whole person and the entire community, focusing on needs, as well as interests. Located in the heart of Linda Vista, the 6000 square foot facility is visited by many San Diegan's daily.

Recreation, cultural arts, social services, community advocacy, and educational opportunities all exist under one roof. Through these activities and programs Bayside Community Center encourages and empowers members of the community to create abundant lives and neighborhood improvements.

History: In 1932, the Bayside Social Center was founded by the Sisters of Social Service in the tradition of the settlement house, a reformist movement that began in the 1880s. These one-stop assistance centers were established to empower and meet the needs of lower income immigrants and native-born residents in urban settings. The centers were a place of pride and belonging for multiple generations, with an underlying philosophy of upward mobility.
---