Cindy's Writing Update/ August 2012
Hi Mildred,
How is your summer going? I hope you are staying cool or dry, depending on where you live. For me it's time to thank God for air conditioning. But it's August. Nothing unexpected.
Which reminds me. Whatever is happening in life, whatever is not going my way, whatever plans might be disrupted, I try to remember it's not a surprise to God. He measures my steps and while His plans may not be my plans--something my mom is fond of saying--His plans are perfect. Maybe you've heard the saying, "Everything will be all right in the end. If everything's not all right, then it's not the end."
Things are pretty good now for me. I don't have a lot of news, but I did promise you, faithful newsletter readers, that I would bring you news when I have it, so I will.
Book One in the Ellis Island Series...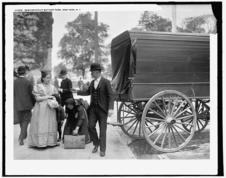 My editor and I and assumingly all the folks at Tyndale would like to stick with the name of the series that I first proposed. We think it's descriptive and that people will relate to it. Ellis Island means immigration and the series is about immigrants.
The titles for the books themselves, however, might change. We will be discussing that and they'll be showing me cover designs for book one in the next couple of weeks. This is an exciting time!
And, the new release date for book one is June 2013! The plan is to release book two seven months after that, and book three seven months after that one. It is just a plan. Things can change along the way, but I will be sure to let you know!



That's about all the news I have for now. Here are some blog articles you might be interested in:
Celtic Voices Blog
Book Launch Ideas
I've been collecting ideas for a book launch. Even though it's ten months away, it's good to plan ahead. This will be my first fiction title release in seven years. I definitely feel like celebrating! You can follow some of the ideas I've been collecting on Pinterest, and feel free to suggest more. I'd love to have a launch party here where I live and also in Huber Heights where I grew up.
My Book Launch Idea Board on Pinterest
Until next month,
May your thoughts be as glad as the shamrocks,
May your heart be as light as a song,
May each day bring you bright, happy hours,
That stay with you all the year long.

GO REDS!!!!!