February 25, 2013 7-8pm
Cudd Hall, Tulane University
A Studio in the Woods is proud to present a joint poetry reading by Melissa Dickey and former resident
Benjamin Morris
. On February 25, 2013, Morris and Dickey will read from their works and take questions from the audience. A brief book signing will follow the reading. The reading will take place from 7-8pm in the common room of Cudd Hall on Tulane's campus, located on Gibson Quad.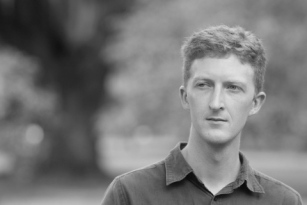 A native of Mississippi, Benjamin Morris is a poet, fiction writer, essayist, and member of the Mississippi Artist Roster. He will be reading from the newly-completed manuscript of "Ecotone", a collection begun during his "Ebb & Flow" residency at A Studio in the Woods in 2011.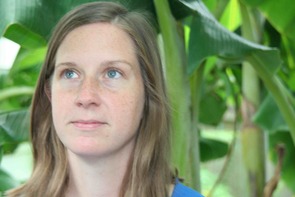 A native of New Orleans, Melissa Dickey attended the University of Washington and the Iowa Writers' Workshop. The author of "The Lily Will" (Rescue Press, 2011), she co-edits Thermos Magazine and teaches at Tulane University.
The Louisiana Philharmonic Orchestra will be performing former Resident Composer Stephen Dankner's Symphony No. 10 at 8pm at the Mahalia Jackson Theater this Saturday, February 16th. For tickets and more information, please visit
www.lpomusic.com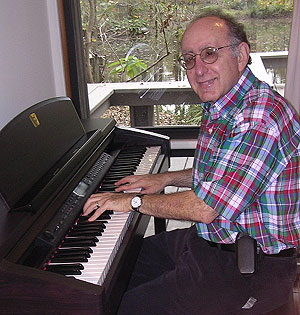 The Faubourg Quartet will be presenting an evening of Schumann and Dankner's String Quartets on Tuesday, February 19th at 7pm at NOCCA. Please visit
www.nocca.com
for more information.
Visit
www.nola.com
for an article by Chris Waddington about the performances.
A Studio in the Woods artist residencies are sponsored in part thanks to generous support of the The Surdna Foundation, Lambent Foundation, The RosaMary Foundation and The Joe W. and Dorothy Dorsett Brown Foundation. This program is supported by a grant from the Louisiana Division of the Arts, Office of Cultural Development, Department of Culture, Recreation and Tourism, in cooperation with the Louisiana State Arts Council. The grant is administered through the Arts Council of New Orleans. Supported by a grant from the Louisiana State Arts Council through the Louisiana Division of the Arts and the National Endowment for the Arts.
A Studio in the Woods is dedicated to providing a protected wooded retreat where visual, literary and performing artists can work uninterrupted. We appreciate your support as we honor 10 years in service of this mission.
You too can support all of A Studio in the Woods' programs by clicking HERE.