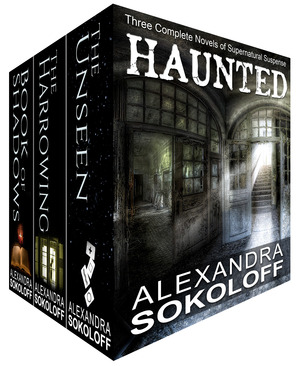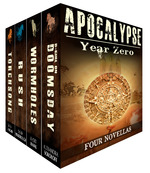 The Amazon bestseller!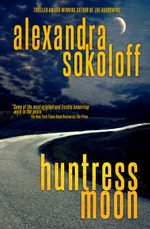 Amazon US $3.99
Amazon UK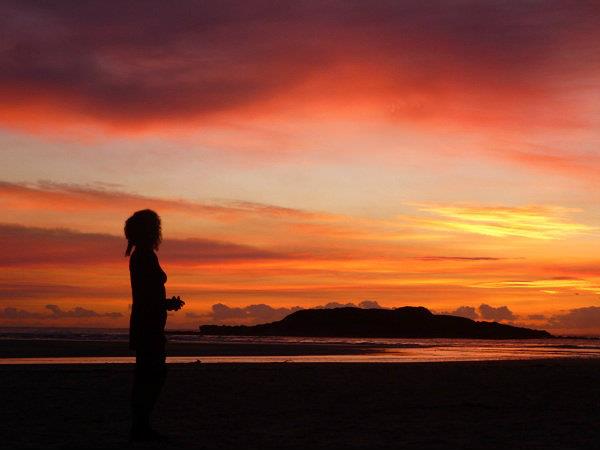 The five-star workbook, $2.99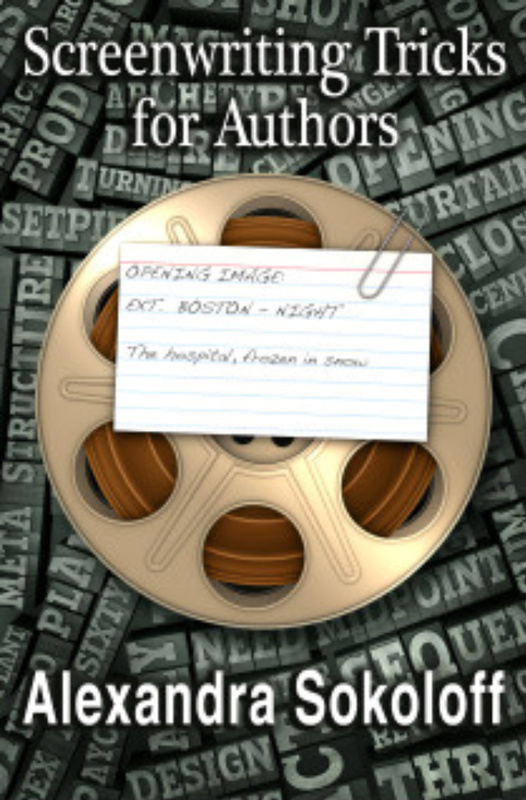 Amazon US
Amazon UK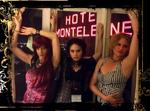 Haunted: Three Complete Novels

The complete books of The Harrowing, The Unseen, and Book of Shadows, all for just $5.99

A haunted dormitory. A haunted mansion. A haunted woman. Three acclaimed supernatural thrillers in one set.


Amazon US





Apocalypse: Year Zero

A brand new collection of interconnected end-of-the-world novellas by me and three wonderful dark fantasy author friends: Sarah Langan, Sarah Pinborough and Rhodi Hawk.

We range through 9/11, tsunamis, Hurricane Katrina, and The Big One, as well as, in no particular order, Hollywood, sex, rage, and the Four Horsemen, who turn out to be not men at all. So if you feel let down by the latest Apocalypse, here's your fix!

$3.99 for Kindle and Nook

Amazon US
Amazon UK
Nook
***************************************

Happy Holidays!

It's the end of another year, a good one, and I've been spending a lot of time on Facebook lately, because, you know, microblogging is the new thing that every author has to do these days. So Facebook has this new app that supposedly shows you all the highlights of your year. How Facebook knows what the highlights of my year are is a little frightening to contemplate, but these were my own highlights, in relative order.
- E books have been good to me. I got my backlist up; every one of my books is now available for the infinitely reasonable prices of $2.99 or $3.99. All of the books hit Amazon bestseller lists, and I'm happy to be reaching so many more readers, as well as having more control over my writing schedule, release schedule, and book pricing.
- I launched a new series, my first direct-to-e thriller, Huntress Moon, which instantly became an Amazon bestseller in mysteries and police procedurals, and I'm thrilled to report that it made Suspense Magazine's list of Best Books of 2012.
- Writing the series is giving me a chance to get reacquainted with all my favorite places in California, where I'm living again, though I'm still unsure if I'm going to settle in the Bay Area or the Los Angeles area. I love them both! I'm loving the research, though, and Book Two in the series, Blood Moon, will be out in late January or early February.
- My dear friends Heather Graham, Harley Jane Kozak and I had a blast co-writing the next installments in our paranormal mystery series The Keepers; this time we took the series to L.A.. Heather's Keeper of the Night is out now, with Harley's Keeper of the Moon and my Keeper of the Shadows books coming out in March and May. Watch the trailer!

This summer I was the keynote speaker at the Romance Writers of Australia National Conference on the Gold Coast, and had a wonderful time teaching my Screenwriting Tricks for Authors workshop and doing panels on e books and writing paranormal suspense with all those crazy Aussies. Then my friend Elle Lothlorien and I did a wild road trip down to Sydney, driving on the wrong side of the road and leveling – I mean visiting - every beach city along the way. Love the country, love the people, want to go back as soon as possible.

- I've also been teaching a college film class in L.A. – basically I screen my favorite movies and talk all the way through them, raving about all the visual excellence and story structure brilliance. And they call this working! Such a scam!

- Somewhere in there I did an entire website overhaul, designed by the fabulous Madeira James at Xuni.com

- Throughout the year I did my usual insane conference traveling, with appearances at Left Coast Crime, Romance Writers of America National Conference, Romance Writers of Australia National Conference, the ever–inspiring Bouchercon – and I just returned from paneling, performing, and dancing the night away at Heather Graham's Writers for New Orleans, my favorite conference in my favorite city, which is just as fabulous at Christmas as it is every other time of year.
- As I mentioned, I've also embraced Facebook as the virtual cocktail party it really can be. This might not sound like an accomplishment, but promotion and networking is a fact of life for authors, and to find a way to do that that feels a little like taking a break to hang out at the conference bar with witty and like-minded friends - without ever leaving my chair - is pretty cool, if you ask me. I hope you'll join me there to catch up, or even better, than I see you live somewhere this year.

Happiest New Year, and Namaste!

-- Alex