Heading to Las Vegas for SPI? Come to Booth #2519, visit with Trimark's experts and learn how you can Enable the Business of PV Power. We'll discuss how you can:
Optimize PV plant revenue;

Report performance issues and alarms;

Meet compliance standards and requirements;

Save time, reduce risk and lower costs;

Manage asset lifecycle proactively;

And so much more!

In addition to our exhibit, Trimark is proud to have a paper accepted for SPI's inaugural Technical Symposium, on Monday Sept. 11. This symposium runs in parallel with SPI's regular program and will share the newest efforts and innovations in the industry. Our presentation, Integrating Renewables into Microgrids to Serve Remote Communities, will be of interest to anyone entering the fast-growing market of microgrids. The paper will be presented by Trimark's Scott Barrington.
Throughout the conference, Trimark will provide product demos of T1-S SCADA and schedule meetings to discuss products and solutions. Contact BHagg@TrimarkAssoc.com to schedule a meeting. Or, just stop by to visit us in Booth #2519. We'll be there!
The International Trade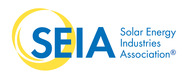 Commission (ITC) is considering a tariff on imported solar panels. This could double PV panel prices -- thereby threatening the viability of scores of projects and more than 260,000 American jobs.
Join Trimark and the Solar Energy Industries Association (SEIA) coalition to Save America's Solar Jobs.

We are always reading to keep up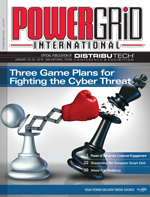 on industry trends.
PowerGrid International recently published an article that presents why you should conduct a feasibility study when considering a microgrid.