Trimark is Proud to Sponsor Solar Power Southeast!
We are excited to be part

of the growing renewable power industry in the Southeast. Come out and hear all that is happening.
To celebrate the transformation to a cleaner, greener electric grid, Trimark is sponsoring SEIA's Solar Power Southeast Conference AND Friday's coffee break, May 11-12, 2017 in Atlanta, GA. We are looking forward to sharing our experience in plant controls, microgrids, storage and meters with leaders in this emerging market.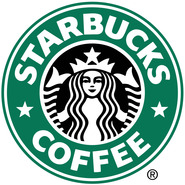 Join us at the conference coffee break on Friday morning. We'll be giving away goodie bags with products from companies that are committed to 100% renewables -- like Starbuck and Mars.
Find Trimark's Dean Schoeder, Lord Toliao or Scott Barrington during the break to learn how Trimark can help you improve PV plant performance.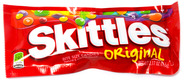 Not Going to Southeast Solar? You can still be a part. Be the first to respond here and we will send you a gift too. BHagg@TrimarkAssoc.com

---
What is SCADA?
Want to learn how SCADA (Supervisory Control and Data Acquisition) can help optimize PV Plant Control? Best Technology Practices for PV Plant Performance? NERC-CIP Compliance? We'll bring a Lunch and Learn seminar to you.
As part of our educational series, we'll customize a Lunch and Learn seminar for you and your team. We'll even bring lunch.
At the end of the session, you'll have information you need to improve specifications for procurement, leverage SCADA to optimize PV plant operations, and utilize control systems to help in PV Plant commissioning.
Info: BHagg@TrimarkAssoc.com
---
Trimark – Your Partner for the Clean-Grid
Since 2000, Trimark has designed and delivered systems to support the clean-grid transformation.
Trimark delivers advanced PV and energy storage monitoring and control solutions that utility-scale resource owners need to operate commercially, manage effectively and meet compliance requirements.
Our fully-integrated solutions save you the time and risk of coordinating specialists across multiple technical disciplines. Trimark delivers:
PV plant monitoring and control of inverters, CAP banks, trackers, and breakers to manage power (Voltage, VARs, Frequency) at the POI.

Unified energy storage and PV plant monitoring and control.

Revenue metering from simple energy to complex system losses.

Secure data telemetry.

Meteorological instrumentation.

Fiber connectivity for smart devices.