Borrego Solar, National Grid, and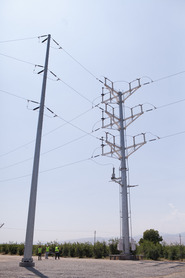 Trimark are developing a test bed of 14 photovoltaic (PV) generation sites owned by National Grid in Massachusetts.
Trimark's pioneering solution is designed to mitigate grid issues related to increased penetration of distributed, renewable energy. Trimark's T1-S system enables real-time, automatic control of inverters to regulate Volt/VAR, power factor, demand response and frequency, thereby supporting stable power characteristics at the Point of Interconnection.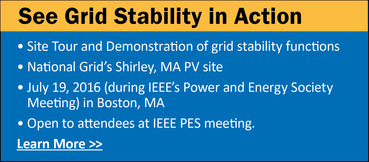 Not attending IEEE. No problem!
We're hosting a Demo Day in Boston, MA on July 18. Contact Brenda Hagg (BHagg@TrimarkAssoc.com) to schedule your personal system demonstration.
Trimark has added Dan Brockhaus as a project manager.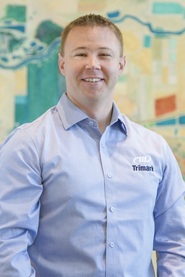 In addition, we recently added Darren Tran, Sr. Developer;
Megan Williams, Proposal Writer; and
Rebecca Kelley, Accounting Assistant.
Trimark is seeking innovators to join our team. See our current openings to find your niche. Learn what our employees have to say on Glassdoor.