Grid stability is critical! That's probably why National Grid's PV site tour during IEEE PES in Boston is SOLD OUT!
But that shouldn't stop you from seeing how Trimark's SCADA solution contributes to a more stable electric grid. If you're in or near Boston July 18, 19 or 20, we can meet with you and give you a first hand look at Trimark's T1-S SCADA and Power Plant Control functions.
On July 20, Trimark is hosting a day of interactive discussions and system demonstrations. Please RSVP and we'll even spring for breakfast or lunch. Throughout the day, you can drop in or RSVP for a personalized demonstration of the advanced functionality required to support voltage regulation, utility demand response, automatic generation control, and power quality management. Join us at:
Trimark's Stephen Yee applies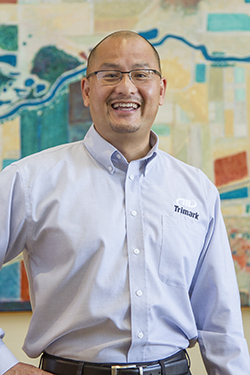 10+ years of experience in solar power generation and control. He's engaged in defining defining, developing, testing and commissioning Trimark's power plant control solutions for sites from 1 to 152 MW.
Stephen will be available for discussions during Trimark's demo day.
In addition, Trimark's Lord Toliao and Rudy Troha will be available to discuss all aspects of performance monitoring and control.