Trimark's meter experts went to hell and back to support one generation resource's need for current, settlement quality meter data.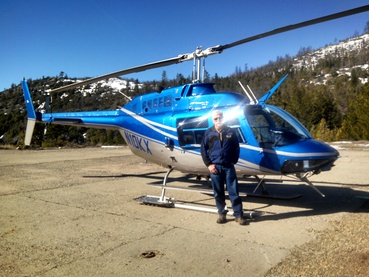 After an unprecedented spate of winter storms that causes wide spread damage, California's infrastructure is still being restored. At Hell Hole Reservoir, deep in the Tahoe National Forest, communications to the revenue meter at the hydroelectric plant remain out. So is the road.
So, to reach the facility, Placer County Water Authority gave Trimark metermen Ken Williams and Don Clifton a lift turning what would normally require 2-hours of driving into a 15 minute flight across deep canyons and sharp ridges that form the Sierra Nevada Mountains. On site, they retrieved metering files and surveyed conditions for a future meter replacement.
They also confirmed that snowballs actually DO have a chance in Hell Hole, California.
Wherever you need us, We'll be There!