Dear Friends,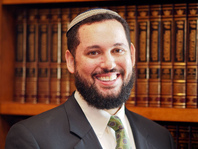 This Shabbat we read about the deafening silence that follows the sudden loss of Aharon's two sons. "VaYidom Aharon."
Whenever I read about the loss that Aharon and his wife, Elisheva, shared, I can't help but think of the loss my wife and I also shared, when our third child, our son, stopped breathing in utero after 22 weeks gestation. He never had a name. But the nurse did give us a picture taken after Dahlia had delivered him in a darkened, sad, birthing room. There was a lot of silence that night. "Vayidom."
Our loss introduced us to a world where 1 out of every 6 couples struggle with some sort of infertility, whether it be pregnancy loss, infant death, difficulties conceiving, genetic complications, or other issues that make it challenging to bring life into the world. The support we found among so many, who we were surprised also had struggled, helped us cut through the silence, even as the pain lingered.
I always thought that our Torah was uniquely sensitive to the challenges of infertility. In Genesis, the mandate to be fruitful and multiply (1:28) is not described as a "mitzvah" (commandment), but rather as a "beracha" (a blessing). Indeed, the Torah is filled with examples of families that struggle to bring a child into the world.
Yet, my colleague and friend, Maharat Friedman wrote a beautiful article this week noting that sometimes those Biblical stories are hard to hear for those that don't seem to get the miracle response from God that our Matriarchs were blessed to receive (Washington Post: When you're facing infertility a synagogue can be the most painful place to go – lets change that). Another recent article noted how challenging lifecycle celebrations at shul can be for couples struggling to have children (JTA Op-Ed: At Passover time, remember those struggling with infertility).
Over the next couple of weeks, as we mark Rosh Chodesh Nissan, 100 synagogue communities have pledged to raise awareness and heightened sensitivity about issues of infertility. This is an effort coordinated by Yesh Tikva (www.YeshTikva.org), an organization whose name literally means, "There is Hope."
On Tuesday, April 12, at 7:30PM, I will be co-leading with other Rabbis in the larger community, a "Pregnancy Loss Remembrance Service" at the JCCGW. This is now an annual service and has been quite meaningful in the past. All are welcome.
While infertility struggles are different than the loss Aharon and Elisheva endured, and so many others in our communities, there is a shared silence. This Pesach, some might wonder about a "fifth child" at their seder – represented by an empty seat, or a wordless question from the child that is no longer here, or who never made it to the Seder at all. Let us open our hearts and embrace that silence with love.
Shabbat Shalom! See you in shul,
Rabbi Uri
YOUTH PROGRAM UPDATE: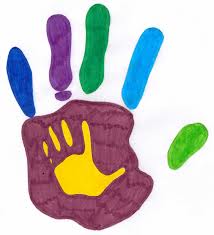 Shabbat Children's Programs
***UPDATED!!!***
9:15AM

-
5th and 6th graders (and 7th graders who wish to) meet in the cafeteria.
9:30AM

- Tot room opens for supervised play
10:15AM

- Groups begin for Tots, K-2nd grade, and 3rd-4th grade.

10:20AM

- Gym time for 5th graders and up
11:00AM

- Gym time for K-4th grade
All children return to the main sanctuary to help lead tefilot at the end of Musaf.
Sunday, April 17: "Kids Free" Cleaning Day
To ease your preparations for Pesach, we are offering a "Kids Free" Cleaning Day, where you are invited to drop off your children for a Sunday of childcare offered from 9:30AM-4:30PM which will include sports activities, bounce houses, and more!
Your feedback is appreciated! RSVP to this email.