Dear Friends,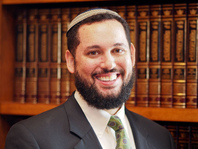 A week ago, Parshat Noach was dedicated to all the colors in the rainbow, but for this last Shabbat of the month, we are most focused on the purple and pink hues. This is because October is a time annually to raise awareness about domestic violence, represented by the color purple, as well as the battle against breast cancer, signaled by everything pink.
On Sunday, a 5K ran in our neighborhood sponsored by the Jewish Coalition Against Domestic Abuse (JCADA), in which many of our own community members participated. This year, I serve as chair of the JCADA Clergy Task Force, helping to bring a heightened Jewish sense to their programming and planning. We are told that every time a member of clergy speaks about domestic abuse from the pulpit, JCADA finally gets that phone call from someone in need. The race on Sunday also felt timely this year, in light of Hollywood's scandal and the growing #MeToo campaign, but we all know that this is an ongoing issue that touches all of our communities, all the time. In addition to the problems of physical and emotional abuse, we continue to hear stories of religious abuse, where husbands in particular, are refusing to give a Get - a Jewish divorce, as part of improper extortion tactics. My alumni association, the International Rabbinic Fellowship, requires all its members to enforce the signing of a religious prenuptial agreement at every wedding, which is designed to curb this Agunah problem. But so much more needs to be done to prevent this kind of abuse.
This Shabbat, we will also put out literature from Sharsheret, an organization helping the Jewish community face breast cancer. Is there anyone reading this post who has gone untouched by the pain or loss wrought by this disease? Hopefully, we can also all claim witness to incredible community responses to women and their families in need who have struggled with breast cancer.
Next week, we will read God's directive to Avraham to "listen to the voice of his wife Sarah" - a corrective in some ways to the curse levied against Chava in the Garden of Eden that "man would rule over her!" This "mitzvah" given to Avraham is an important reminder that we as a community must be more attentive to the needs and cries of the holy women in our midst. Let's deck out Shabbat in pink and purple reminders!
Shabbat Shalom!
See you in shul,
Rabbi Uri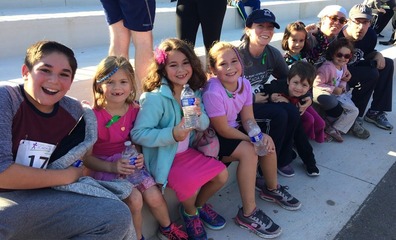 JCADA Team Aspen Hill. Not pictured: Dan Ring - our team's #1 finisher!
YOUTH PROGRAM UPDATE:
Regular Shabbat Children's Programs
9:00AM - Early Bird Book Worm Club
9:30AM

-
Tot room opens for supervised play
10:15AM

-
Groups begin for Tots, K-2nd grade, and 3rd-4th grade.
10:20AM

- Gym time for 5th graders and up
11:00AM

- Gym time for K-4th grade
All children return to the main sanctuary to help lead tefilot at the end of Musaf.
Lily Landau is our Youth Director. You can contact her at office@bethjoshua.org
Your feedback is appreciated! RSVP to this email.