DAVENING UPDATE: Minyan tonight is at 6:45PM.
Dear Friends,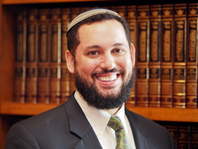 *A grandson decides it's time to visit his grandmother for the first time in a very long time. He calls her, and asks for directions to her apartment.
She gives him the address, and says, "My apartment is 15K. When you get to the front door, use your elbow to press the buzzer that says 15K; I'll buzz you in. When you get to the elevator, push the button for the elevator with your elbow, and once you're inside the elevator press '15' with your elbow. When you get out at the 15th floor, go to apartment 15K and, using your elbow, press the doorbell, and I'll come to answer."
The grandson is dumbfounded. He says, "Bubbe, thank you for the very specific directions, but why should I use my elbow to press all of the buttons?" To which his grandmother responds, "Don't tell me you're coming empty-handed!?!"
We are together growing a community here in Aspen Hill. Nine families have moved into homes since last Sukkot!
But for this kind of growth to happen, you can't show up empty-handed.
Jackie Krisch, who has done an amazing job as our meal coordinator for new families, new mothers, and those recovering from illness, sent Dahlia and I this email:
I am super proud of our community, we are totally stepping it up with the meals! Nina's meals filled up right away [after she broke her foot], meals for the Burmans also filled up right away [when they moved into their new home], on top of that, the Charnov's meal are also now booked [for their arrival in Aspen Hill]. Plus [another family needing meals for a week because of illness was also taken care of at the same time!]
That's awesome!
- Jackie
Some people say that the strength of a community can be found in its membership numbers. Or in a robust bank account.
But I believe that the strength of a community can best be measured in how it shows up for its most vulnerable members.
The late Rabbi David Hartman would often speak about this as a reflection of "Mishpachtology," the idea that the Jewish people are connected in a way that is more like a family than a nation.
May this coming Sukkot be a time we move beyond our walls, into our open Sukkot, welcoming all, and furthering our commitment to each other.
Shabbat Shalom! See you in shul,
Rabbi Uri
*These words were part of the opening of my Kol Nidrei derasha this year. To allow some further reflection, I would like to share with you the other derashot I delivered over Rosh Hashanah and Yom Kippur:
Rosh Hashanah Day 1 - "The Tale of Two Brains"
Rosh Hashanah Day 2 - "The Busy Trap"
Yom Kippur - "How Do I Want to be Remembered?"
P.S. Check out all our exciting Sukkot happenings here, including our popular Corks n' Canvas program and a hot omellete bar for our Hoshanah Rabbah Football in the Hut!
YOUTH PROGRAM UPDATE: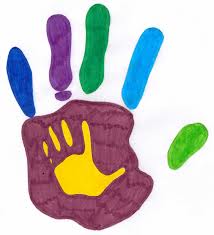 Shabbat Children's Programs
9:15AM -

5th and 6th graders (and 7th graders who wish to) meet in Rabbi Uri's office.
9:30AM -

Tot room opens for supervised play
10:15AM -

Groups begin for Tots, K-2nd grade, and 3rd-4th grade.
Sukkot Children's Programs
Sunday Sept 27
9:00am Sukkah chain making and decorating, all ages
9:30-10:00am Special program for ages 4-7 w/ Carmiya and ages 8+ w/Rabbi Uri
Monday-Tuesday, Sept 28-29
Babies – Pre-K
9:45-10:30 Babysitting in Bandroom 1
10:30-11:00 Tot Sukkot in the Sukkah
11:00-11:30 Freeplay time
Grades K-2
9:45-10:00 Games in Small Library
10:00-10:40 Special Program
10:40-11:30 Freeplay time in playground (weather permitting)
Grades 3-4
9:40 (apx) Join in main sanctuary for Hallel
10:00-10:30 Special Program
10:30-11:30 Freeplay time in Big Gym
Grades 5-6
9:40 (apx) Join in main sanctuary for Hallel
10:00-10:30 Special program in the Sukkah
10:30-11:30 Freeplay time in Big Gym
>>All Groups join the main sanctuary for Hoshanot at 11:30
Sukkah Hop for All Ages on the First Day of Sukkot
Begins at 3:30PM at the home of Carmiya & Michael Weinraub - 13809 Sloan St. Continues around town!
Your feedback is appreciated! RSVP to this email.