Dear Friends,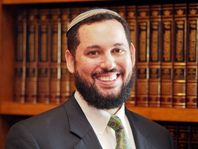 Thanksgiving has been a wonderful family tradition complete with Egg Nog, tackle football, monkey bread, turkey + stuffing and gravy, and family games over dessert. We have found meaning each year by contributing together to a charity, and this year we brought dinner to a volunteer, overnight fire crew at the local station. But one of the neatest aspects of the holiday (and every holiday) is watching the family grow.
This year, we started to imagine when the littlest Topolosky (my 3 month old nephew) might join his cousins for the tackle football game. One of my sons also suggested that I might be getting too old to play at all. I showed him! (Granted, I was asleep by 9:30PM last night, sore as can be.)
As I think about our growing family, one of the things that I reflect about most often is my ability to consistently be the best father and husband I can be. I hope I am mostly succeeding, but I certainly see myself at times getting emotionally lazy, tired, or less patient… and then wondering if I would have reacted the same way 5-10 years ago. I have also been physically surprised to see the scale inching upwards ever since I hit 30, no thanks to the stuffing!
Shortly after our family's move to the DC area, with four kids in tow, a decade-plus marriage going strong, and a new professional challenge in hand, I decided it would be a meaningful practice to begin weekly therapy. It would be a gift to myself - to help me grow as a person, as a husband, and as a father. I am indebted to JSSA and my rabbinical school for helping to make it affordable, and to my wife for her support. It has been a year since this process began, and I am feeling enormously thankful.
But recently, a congregant challenged me to take it to the next level.
Following up on the initiative of Ken Pelman, our congregation has launched a bi-monthly "Men's Mussar Group" designed to facilitate intense discussion how we can spiritually better ourselves as fathers and husbands – and as a group, keep ourselves honest about it. We are utilizing Alan Morinis' wonderful book, "Everyday Holiness," as a guide for our group which next meets this Monday night. I was so moved at our recent gathering at the number of men from the shul who attended, each sincere in their desire to work on their middot, their character traits, in the best interests of their families.
It has been a humbling and inspiring journey, and I remained moved by the words of the great Mussar teacher, Rabbi Moshe Chaim Luzzatto, "God is certainly capable of making people, and all of Creation, absolutely complete. But in His great wisdom, He ruled it better to leave to people the completion of their own creation."
This Thanksgiving, I am grateful for the regular awareness that I am incomplete, but also thankful that I have it in my hand to work towards a more satisfying creation. The new elliptical isn't hurting either J
Shabbat Shalom. See you in shul,
Rabbi Uri
YOUTH PROGRAM UPDATE: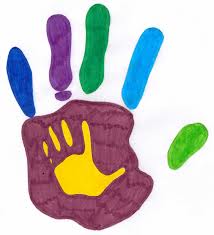 THANKSGIVING WEEKEND SHABBAT GROUPS
Due to lower attendance this Shabbat, and Carmiya's absence, groups will be amended.
There will be no tefilot or parsha lesson groups for older children this Shabbat.
9:30-10:15
Parents supervise their children playing in Bandroom 1
10:15-11:00
Dahlia leads Tot Shabbat
10:30-11:30
Carlos Landau oversees freeplay in the gym
11:00-11:45
Parents supervise children playing in Kindergym
Lily Landau has the necessary keys and will provide access to the kindergym and the gym equipment.
Your feedback is appreciated! RSVP to this email.