Shabbat Vayeishev
4:27PM Candle Lighting
4:30PM Friday Davening
9:00AM Shacharit followed by Kiddush LUNCHEON sponsored by Ellie Katz and Benjy Neumann in honor of Zach's Aufruf.

Many thanks as always to Ruth and Sarah Warren, for their yummy generosity in making the weekly chulents!
3:45PM Rabbi's Shiur
4:20PM Shabbat Mincha
5:30PM Shabbat Ends not before this time.
8:15AM Sunday Shacharit
ANNOUNCEMENTS:
Mazel to to the Neumann and Goldwasser families on the upcoming marriage of Zach and Adina.
The first night of Chanukah
is Sunday night!
Your chanukiyah can be lit as early as sundown (approx 4:45pm) and certainly by actual nightfall (approx. 5:29pm), but should burn at least until 6:00pm.
Dec 9 @ 7:30PM Chanukah Sheva Berachot for Zach and Adina!
All are invited to help "host" the Sheva Berachot with a contribution of $36 made out to the shul. "Hosts" are also needed for planning and setup. Contact Lily atoffice@bethjoshua.org to be included! Thank you already to the Herschander, Pelman, Tirat-Gefen, Mizrahi, Zakar, Moshinsky, Zimm, Krisch, Pollack, Getz, Frances, Moskowitz, and Soloveichik families.
Dec 12 @ 6:30PM
Pajamukah!
Co-sponsored with the Berman Preschool and PJ Library, little ones are invited out for a night of song and crafts in their PJs.
Dec 13 @ 8PM

Aura Chadasha Women's Rosh Chodesh Group at the home of Lily Landau, 13713 Drake Dr.
Dec 14 @ 8PM
Men's Mussar Chaburah at the home of Melech Avraham Gilbert, 14654 Bauer Dr.

A Taste of Incarceration for Shabbat
Dear Friends,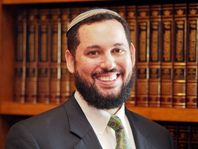 This week in our Torah reading we begin to read the story of Yosef. Sold by his brothers into slavery, Yosef ultimately gets incarcerated in an Egyptian prison after false accusations are leveled at him. The story has a happy ending for Yosef, who is freed because he has God in his corner. But the Torah also chooses to emphasize two other stories of incarceration – that of the Egyptian butler and baker. Their fate is presented in a relative arbitrary manner. One lives and one dies. In fact, the story of all three men being thrown into prison highlights the apparent arbitrariness of the Egyptian justice system.
The Jerusalem Talmud picks up on the Torah's focus on the Butler and Baker, and explains that the reason we drink four cups of wine on Passover – the key structuring ritual of the Seder, is to remember their fate. This is based on the fact that Yosef mentions the word "cup" four times in his interpretation of the Butler's dream (and a fifth time later when he is restored to his position). The Talmud is suggesting that our nationally celebrated holiday of freedom would be incomplete if we didn't contemplate the challenges to freedom for all people. In the words of Dr. Martin Luther King, Jr., "Injustice anywhere is a threat to justice everywhere."
This week, in light of the upcoming Torah readings, I heard a presentation about the current state of incarceration in our country. Partnering with the ACLU and others, several Jewish organizations (like Truah and IAHR) have been lobbying our government to take a hard look in particular at the practices of extended solitary confinement and torture in our penal system. Reports from a recent Yale survey, and others, have shown that 4% of incarcerates nationwide are being held in solitary confinement at any given time (the number is 8% in MD), and the average stay in solitary is 125 days. That is, 125 days, 23 hours a day, in a 6x9 cell. (Health officials have determined that spending more than 15 days in solitary already leads to serious adverse health effects.)
Other lobby groups focus on amending sentencing guidelines, prosecutor misconduct (and their immunity), as well as re-entry (there is no re-entry program in DC) and parole reform. Of course, this issue touches on racial concerns, and a recent book, The New Jim Crow: Mass Incarceration in the Age of Colorblindness, has sat on the NY Times bestseller list for over a year.
Let us take pause this Shabbat as we think about the problems of incarceration and how our Torah seeks to sensitize us to these issues. Please contact me if you are interested in learning more.
Shabbat Shalom. See you in shul,
Rabbi Uri
YOUTH PROGRAM UPDATE: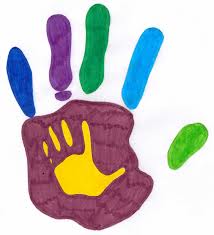 Shabbat Children's Programs
9:15AM -

5th and 6th graders (and 7th graders who wish to) meet in back of cafeteria.
9:30AM -

Tot room opens for supervised play
10:15AM -

Groups begin for Tots, K-2nd grade, and 3rd-4th grade.


Thank you kiddush for youth dept volunteers/staff
A special kiddush is being sponsored by Carmiya and Michael Weinraub on Shabbat Chanukah,
Dec 12
, in honor of all the youth department volunteers and staff.

From Carmiya:
"Your involvement in the youth department (from helping on the website, to donating goods, to preparing and assisting in classes, being a junior youth leader, prepping gift bags, etc) has been amazing and really helped the shul transition into new programming. The children are enjoying themselves and families with kids of all ages are more involved. It has all been super successful - thanks to you! Please join us on
Dec 12th
and feel the love comin' at you!"

Our next Sunday Fun Day for ages 6+ is scheduled for Dec 20.

Your feedback is appreciated! RSVP to this email.