Dear Friends,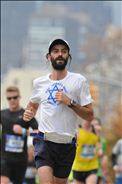 This past Sunday, over 50,000 runners participated in the 46th Annual New York City Marathon, running a 26.2 mile course through all five of the city's boroughs. The race is an incredible feat of athleticism and grit, and a holy celebration of diversity.
I was particularly cheering on Aton Teitelbaum, one of our shul members, and an executive board member of Berman, who lives in Kemp Mill. Aton ran with Team Ohel, supporting children and adults with disabilities, foster children, and children in Ohel's domestic violence shelters. Yasher Koach Aton! (You can see pictures of his race here.)
I was also rooting for Menachem Porat, who along with his wife Nechama, our Torah MiTzion Rosh Midrasha, head up our school's Kollel. Menachem inspired thousands of people along the race route as he ran at an astonishing clip, finishing in the top 2% of all runners, and doing so while wearing a beautifully bold "Am Yisrael Chai" t-shirt. Menachem's little Israeli children were there at the finish line, to shep some nachas from their Abba, and watch him inspire a city of Americans with his holy shlichut. (You can see pictures of his race here.)
Menachem's t-shirt was but a small example of the tremendous Ahavat Yisrael that both he and Nechama exude – both of its people and its Land. In their presence, you cannot help to feel better connected to our roots in Israel.
Those roots began thousands of years ago, in a story we recall this Shabbat as Avraham purchases land for the first time in Canaan. He bought Ma'arat HaMachpeilah, in Hebron. More than any place in Israel, whenever I have visited the Ma'arah, the burial place of our Biblical Patriarchs and Matriarchs, I have felt deeply connected to the narrative of Bereishit, and the roots of our tradition.
This Shabbat, we are each invited to explore our own connections to the Holy Land, and to strengthen our bond with our brothers and sisters there. I will be thinking of all of our community's shlichim, with a deep appreciation to them, and to the people that support their shlichut. Am Yisrael Chai!
I will also be thinking this Shabbat about all those in better shape than I, who trained so hard to run the marathon. In your honor, I am pledging to begin a new exercise regiment, three times a week. Thank you Aton, Menachem, and the 50,000 others, who inspire us all to remember that no soul can do its holy work without a healthy body!
Shabbat Shalom. See you in shul,
Rabbi Uri
YOUTH PROGRAM UPDATE: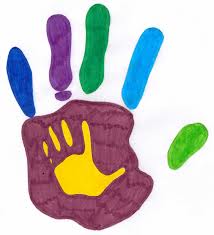 Shabbat Children's Programs
9:15AM -

5th and 6th graders (and 7th graders who wish to) meet in back of cafeteria.
9:30AM -

Tot room opens for supervised play
10:15AM -

Groups begin for Tots, K-2nd grade, and 3rd-4th grade.
NOVEMBER FAMILY FUN DAY
Got children ages 6 and up? Be sure to join us for November's
Sunday
Funday
! This month's session continues the theme of kashrut with Kosher Thanksgiving Cooking at the Topolosky's! Join us
to make a menu item that you can repeat a few days later for your Thanksgiving meal.
In order to ensure enough ingredients and equipment, please RSVP by
Nov. 15th
to Carmiya Weinraub -
ckasse@yahoo.com
.
Save the Date for our December Family Fun Day on

Dec 20

.
Your feedback is appreciated! RSVP to this email.