Dear Friends,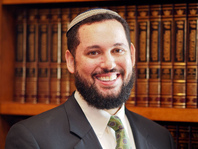 Yesterday, I helped organize a demonstration of shechita for our high school students. We arranged for a shochet to come from the Star-K kosher agency who delivered a presentation about the practice of kosher slaughter, and then "shechted" two chickens in front of the students. He also removed the organs to check for blemishes and showed them how the chickens are washed, salted, and prepared for consumption. The chickens were taken home by one faculty member for their Shabbat meal.
Needless to say, it was a gory presentation, and it evoked many different emotions from the participants. Some students could not witness the slaughter, and stepped into another room with a faculty member. Several students were crying throughout the demonstration, shedding genuine tears at the loss of life they were witnessing. One student called PETA, the animal rights organization, and even offered to purchase the chickens herself to save their lives. She said to me, "You don't need to kill to teach kashrut."
Other students were fascinated by the details of kosher slaughter and were quick to volunteer when the shochet asked for help to check the smoothness of the knives and to fulfill the mitzvah of covering the blood from the slaughter. No doubt that all who stayed for the presentation learned more than they ever knew about what makes a chicken kosher, and the process involved in bringing the food to our tables.
The shochet opened his presentation by quoting from the Midrash: "Rav said: The mitzvot were given only in order that people might be refined by them. For what does the Holy One, blessed be He, care whether a man kills an animal by the throat or by the nape of its neck? [It's dead either way.] Therefore, we learn that its purpose is to refine man" (Bereishit Rabbah 44).
I understand this Midrash to mean that we cannot be numb. We must sensitize ourselves, and live each day with great intentionality. Any animal that is taken for our needs, must be killed with a deliberate slice across its neck by our own hand. Before we eat meat, if we do, we should understand the loss of life that is involved with that decision.
While I won't be eating any chicken this Shabbat, I am still thankful for the presentation we witnessed. It is my hope that many more students have the knowledge now to make holy decisions for their own selves, and to appreciate what it means to live kosher lives, even if they choose to eat meat :)
Shabbat Shalom. See you in shul,
Rabbi Uri
Just FYI: I have already taught an entire unit on the Torah value of vegetarianism to my class as we studied animal sacrifice and the kosher laws in Devarim. Next week, we will be watching a film produced by animal rights activists who protest the manner in which animals are raised for slaughter, and who decry the need for animal consumption in general. This should lead to interesting conversations…
Today is the 27th Day of the Omer!
YOUTH PROGRAM UPDATE: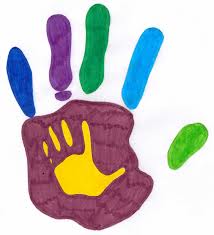 Shabbat Children's Programs
9:15AM

-
5th and 6th graders (and 7th graders who wish to) meet in the cafeteria.
9:30AM

-
Tot room opens for supervised play
10:15AM

-
Groups begin for Tots, K-2nd grade, and 3rd-4th grade.
10:20AM

- Gym time for 5th graders and up
11:00AM

- Gym time for K-4th grade
All children return to the main sanctuary to help lead tefilot at the end of Musaf.
Your feedback is appreciated! RSVP to this email.