Dear Friends,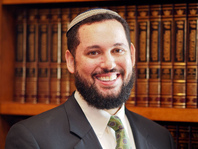 What does it mean to be a God-Fearing Person?
This week's parsha tells us who is NOT God-Fearing. The Amalekites. We are told that they attacked our people from the rear, preying on the weak and vulnerable. For their evil ways, the Torah describes them by saying, "Viloh Yareh Elohim" – "And they did not fear God." (Devarim 25:18)
Nechama Leibowitz, the great 20th c. Torah teacher, points out that the Amalek nation is one of 4 groups of non-Jews in the Torah who are characterized by their "God-Fearing" or "Non-God-Fearing" ways.
Avimelech and his Kingdom, are assumed to be non-God-Fearing by Avraham, which is why he isn't fully honest when saying that Sarah is his sister (rather than his wife) to protect his life. (Bereishit 20:11)
Yosef, who is thought to be an Egyptian Prince by his brothers, assures them that he is a God-Fearing individual, and that he will not harm them. (Bereishit 42:18)
Finally, the midwifes who protected baby boys from being thrown in the Nile by order of the Pharoah, are thought by some commentators to be Egyptian. In praise of their bravery, the Torah describes them as God-Fearing. (Shemot 1:21)
The common thread in all four cases is that a God-Fearing person is someone who cares for the most vulnerable members of society – for the weak and elderly, for the stranger in your midst, for the hungry, and for the newborn babies and slaves. In noting these four examples of "Yirah Shamayim," Nechama underscores the idea that our Torah assumes anyone can be God-Fearing. This is not a Jewish quality, or a religious trait, but simply a matter of caring for those in our society who need our support.
Shabbat Shalom!
See you in shul,
Rabbi Uri
Join me in Selma over JAN 13-15
Martin Luther King Jr. Weekend
Registration and program details are available here.
***NEW CLASS***
Melton Adult Learning
Tuesday Nights Nov 15 - April 4 at Tikvat Israel. Co-taught by Rabbis Shull & Topolosky.
Join us for this comprehensive, text-based Jewish studies course developed by Hebrew University. Designed for all ages and religious backgrounds.
Register online here. Special $100 Early bird discount by Oct 31 with code: Core100.
YOUTH PROGRAM UPDATE: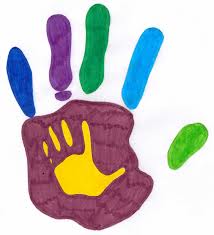 Shabbat Children's Programs
9:15AM

-
5th and 6th graders
(and 7th graders who wish to) meet in the cafeteria.
9:30AM

-
Tot room opens for supervised play
10:15AM

-
Groups begin for Tots, K-2nd grade, and 3rd-4th grade.
10:20AM

- Gym time for 5th graders and up
11:00AM

- Gym time for K-4th grade
All children return to the main sanctuary to help lead tefilot at the end of Musaf.
Your feedback is appreciated! RSVP to this email.