Dear Friends,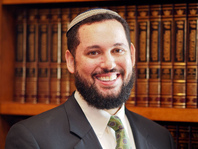 With summer break officially over, the educational angst arises anew for teachers, administrators, and parents, in terms of how to convey what is most important and fundamental to our children. While certain core curriculum studies remain steadfast, it is also crucial that we help our children engage with the issues of contemporary society that swirl about them.
The past year has revealed some troubling rifts within the fabric of our nation, specifically in terms of race relations. Violent acts and hateful rhetoric fueled by bigotry and fear have captured headlines and led to mass protests and whole movements for change within government, law enforcement, and communal life. We have come to recognize that our society is still far from creating a safe and nurturing environment for all people, regardless of the color of their skin.
Inspired by the vision of my colleague, Rabbi Shmuel Herzfeld, I have signed on to co-lead a community Shabbaton to Selma, AL, over the holiday weekend marking the birthday of the Reverend Dr. Martin Luther King, Jr.
I will be flying with my older children down to Atlanta on Jan 13, and we have arranged a bus for the participants to visit important Civil Rights monuments and museums on our way to spending Shabbat in Selma. We will learn about the heroism and courage of those who marched for the civil rights movement on March 7, 1965, and were confronted on the Edmund Pettus Bridge. We will meet with locals like Joanne Bland, who has lived in Selma her whole life and who was on that bridge in 1965. (By the time she was 11, Joanne had been arrested 13 times!) Joanne has offered to take us on a walking tour of Selma on Shabbat and share with us the history of the civil rights movement from her personal perspective. We will also be joined by other local clergy, as well as some Southern interfaith leaders.
We hope to capture a little taste of the spirit described in an Op-Ed for JTA by Susana Heschel, the daughter of Rabbi Abraham Joshua Heschel, where she wrote: "My father felt that the prophetic tradition of Judaism had come alive at Selma. He said that King told him it was the greatest day in his life, and my father said that he was reminded at Selma of walking with Hasidic rebbes in Europe. Such was the spiritual atmosphere of the day! When he returned [from that march in 1965], he famously said, "For many of us the march from Selma to Montgomery was about protest and prayer. Legs are not lips and walking is not kneeling. And yet our legs uttered songs! Even without words, our march was worship! I felt my legs were praying."
Please consider joining me on this special Shabbaton as we continue to march along Dr. King's prophetic path, and model for our children the values we hold dear. Registration and program details are available here.
Shabbat Shalom!
See you in shul,
Rabbi Uri
***NEW CLASS***
Melton Adult Learning
Tuesday Nights Nov 15 - April 4 at Tikvat Israel. Co-taught by Rabbis Shull & Topolosky.
Join us for this comprehensive, text-based Jewish studies course developed by Hebrew University. Designed for all ages and religious backgrounds.
Register online here. Special $100 Early bird discount by Oct 31 with code: Core100.
YOUTH PROGRAM UPDATE: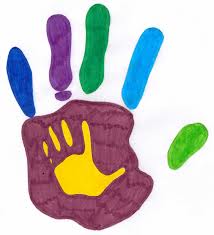 Kids' Kabbalat!!
Join us TONIGHT at 6PM for our special Kids' Kabbalat program geared to all ages and led by Carmiya and Rabbi Uri.
Shabbat Children's Programs
9:15AM

-
5th and 6th graders
(and 7th graders who wish to) meet in the cafeteria.
9:30AM

-
Tot room opens for supervised play
10:15AM

-
Groups begin for Tots, K-2nd grade, and 3rd-4th grade.
10:20AM

- Gym time for 5th graders and up
11:00AM

- Gym time for K-4th grade
All children return to the main sanctuary to help lead tefilot at the end of Musaf.
Your feedback is appreciated! RSVP to this email.