Dear Friends,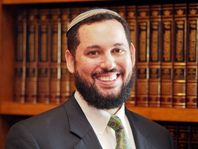 With all the snow covering the ground, it might have been easy to overlook the holiday of Tu BiShevat which fell out this past Monday, and is often associated with coming of Spring. This "New Year of the Trees" is first mentioned in the first Mishna of Tractate Rosh Hashanah and is described as the "Rosh Hashanah La'Elan" – "The New Year of the Tree."
Many commentaries note that the Mishna writes about the "tree" in the singular, rather than the plural "New Year of the Trees," as we would expect. The Dinover Rebbe, in his book the B'nei Yissachar, suggests that this hints to a tradition to pray on Tu BiShvat for the fruit of a particular tree, namely an Etrog tree. In this way, Tu Beshvat, coming approximately 9 months before Sukkot, becomes a day to conceive of a kosher, beautiful Etrog, and offer a prayer that God provide it for us at the appropriate time.
A beautiful example of such a prayer was composed by Rabbi Hayyim Yosef David Azulai (18th c. Jerusalem):
"May it be Your will, O Lord our God and God of our ancestors, to bless all the Etrog trees to produce fruits in season; good, beautiful, and splendid Etrogs, without blemishes. May they be available to all our fellow Jews wherever they dwell, to fulfill with them the mitzvah of taking the lulav on Sukkot…"
This prayer symbolizes the message of Tu BiShevat – that even in the depths of Winter, buried under feet of snow, we can imagine the rebirth of nature to its full extent, and have hope to see the fruits of our labors. Tu BiShevat carries a deeply redemptive message, and can awaken in us the capacity to dream and conceive of a far off future.
May it be Your will, O Lord our God, to bless your children this Shabbat, to produce big ideas that might take root, grow abundant shoots, and birth the sweetest fruits… all in the right time.
Shabbat Shalom! See you in shul,
Rabbi Uri
YOUTH PROGRAM UPDATE: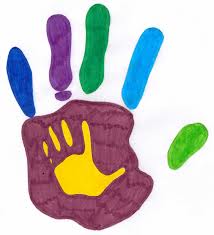 Shabbat Children's Programs
9:15AM

- 5th and 6th graders (and 7th graders who wish to) meet in back of cafeteria.
9:30AM

- Tot room opens for supervised play
10:15AM

- Groups begin for Tots, K-2nd grade, and 3rd-4th grade.
Your feedback is appreciated! RSVP to this email.