Dear Friends,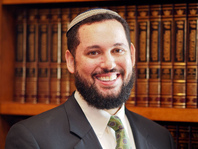 Next week, the Republican National Convention meets in Cleveland.
Rabbi Haskel Lookstein, a mentor, family Rabbi, and prominent leader in the Orthodox community, had agreed to offer the opening invocation prayer for the convention at the request of his congregant, Ivanka Trump. It was a personal/pastoral decision to honor her request, not a political one, yet it quickly became politicized for those in the Jewish community who did not feel it was consistent with the values of his synagogue/school for him to extend his services to a party poised to nominate Donald Trump for President.
In response to the backlash, he sent a letter to the Ramaz community in which he wrote:
Like my father before me, I have never been involved in politics. Politics divides people. My life has been devoted to uniting a community - Ahavat Yisrael and ahavat ha-adam. In the interest of bringing our community together, I have asked to be relieved of my commitment to deliver the invocation. My request has been honored with the same love and respect in which it was first offered and intended. May God bless us with a Sabbath of rest, harmony and peace.
Very cordially yours,

Rabbi Haskel Lookstein '47

Principal Emeritus
Notably, Rabbi Lookstein concluded his letter by including the text of the invocation he had intended to deliver. Quoting from Pirkei Avot (3:2), Rabbi Lookstein reminded his community about the non-partisan responsibilities of every citizen, regardless of political or moral views. As it says, "Rabbi Chanina, the Deputy High Priest said: 'Pray for the welfare of the government, for were it not for respect for it, people would swallow one another alive.'"
I wonder if these words were written for every government, but I suspect they were – and perhaps deliberately for those that disliked their government.
As our hearts seek healing from the hate unleashed yesterday in France, and in light of all the bigotry and violence that continues to unfold in our world, I share in Rabbi Lookstein's closing prayer:
Dear God: Help us to form a government which will protect us with sound strategy and steady strength; which will unite us with words of wisdom and acts of compassion; and which will thereby bring peace and harmony, safety and well-being to our beloved America and to all of humankind, and let us all say, Amen.
Shabbat Shalom. See you in shul,
Rabbi Uri
YOUTH PROGRAM UPDATE: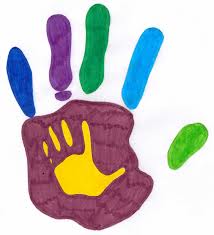 Shabbat Children's Programs
9:15AM

-
5th and 6th graders (and 7th graders who wish to) meet in the cafeteria.
9:30AM

-
Tot room opens for supervised play
10:15AM

-
Groups begin for Tots, K-2nd grade, and 3rd-4th grade.
10:20AM

- Gym time for 5th graders and up
11:00AM

- Gym time for K-4th grade
All children return to the main sanctuary to help lead tefilot at the end of Musaf.
Your feedback is appreciated! RSVP to this email.