Dear Friends,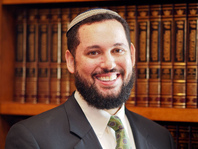 This is the week of the talking donkey.
In Cleveland, the political elephant took the donkey to task.
In this week's parsha, the donkey is also taken to task.
Carrying her master, the prophet Bilaam, who is on a mission to curse the Jewish people, the donkey's eyes are suddenly opened to see an angel blocking their path. She refuses to move forward. Infuriated by his animal's disobedience and unable to see the angel blocking the path himself, Bilaam begins to shout, whip, and threaten his donkey.
In response, God miraculously grants the donkey the power of speech, and she cries out, "What have I done to you that you struck me these three times?...Am I not your donkey that you have ridden upon all your life?!"
The Rambam in his Guide to the Perplexed suggests that there wasn't actually a talking donkey. But that, in his own mind, Bilaam perceived himself as a talking donkey. The "angel" was the sudden awareness that his mission and hate was as foolish as the animal upon which he was riding.
Rabbi Yehuda HaLevi notes that speech is a divine gift, and normally only granted to humanity. It is what elevates us over animals. But if we abuse it, we sound like nothing more than a talking donkey.
Our parsha is a warning to all those who ride the donkey, or elephant for that matter, and to be mindful of the holy gift of speech we are given to bless this world.
Shabbat Shalom. See you in shul,
Rabbi Uri
YOUTH PROGRAM UPDATE: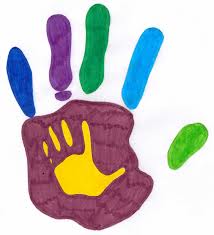 Shabbat Children's Programs
9:15AM

-
5th and 6th graders (and 7th graders who wish to) meet in the cafeteria.
9:30AM

-
Tot room opens for supervised play
10:15AM

-
Groups begin for Tots, K-2nd grade, and 3rd-4th grade.
10:20AM

- Gym time for 5th graders and up
11:00AM

- Gym time for K-4th grade
All children return to the main sanctuary to help lead tefilot at the end of Musaf.
Your feedback is appreciated! RSVP to this email.