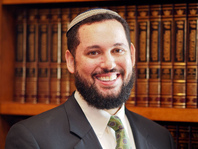 Dear Friends,
I wanted to share a story that came out of Israel this week on the KeepOlim Facebook page, in the wake of wildfires that have terrorized many communities and displaced tens of thousands of people:
"In our area, the fires were just over the hill. They were so close that we could feel the heat, cough from the soot and ash, and hear the sirens... a lot. Many parents didn't let the kids out to avoid inhaling whatever chemicals may be in the air.
During the height of the action, I went to the local makolet store and stood in line with my items. The line, as you can imagine, was long. People were buying cleaners of all sorts because everything was covered in soot.
Suddenly, a guy shouted, "Slicha! Excuse me! But I must go to the front of the line!" He was holding a box filled with toothbrushes and a lot of toothpaste. He said that he only had a half hour off work, and since there was a lot of traffic, we had to let him through quickly.
This man seemed to have enough toothbrushes to stock up for the next ten years! It didn't seem so urgent, you know? Well, one lady told him off, "Look! We are all on edge! Did you inhale Carbon Monoxide? No? Then stand in line like everyone else! None of us have any idea whether we will have a home tonight, and you need toothbrushes?" Turning from him, she said to no one in particular, "I guess everyone goes crazy in different ways!"
I must say that the man was big, very big. If he had wanted to, he could have pushed her (and everyone else) out of line. Instead, he blushed and somehow drooped his shoulders. He softly replied, "I am taking these to the shelter. There are people who only have their purses and a few diapers. Who remembers a toothbrush when you only have five minutes to evacuate? They are getting food, drink, and clothes. But no one thinks about toothbrushes, so I thought I'd take a half hour and get some... to make lives more bearable. You know?"
The line got very quiet and cleared a path for him. As he approached the cashier, the woman who yelled at him came running with all the pacifiers that were on the shelf. "Take!" she commanded. "There are babies, maybe not everyone has pacifiers! I'll pay for them!" Immediately, all the customers abandoned the line and began sweeping items off the shelves - Toothpicks! Lighters! Even cloths to clean glasses! They dropped everything in the man's basket! "Do you have room for more in your car?" One person asked, as people continued bringing miscellaneous things...
This story, and the beautiful open hearts that it describes, reminds me of a passage from Harold Kushner's book, Why do Bad Things Happen to Good People? He writes (p.131), "In your desperation, you opened your heart in prayer, and what happened? You didn't get a miracle to avert a tragedy. But you discovered people around you, and God beside you, and strength within you to help you survive the tragedy. I offer that as an example of a prayer being answered."
May we all open our eyes to the prayers that are constantly answered all around us, and the many more that we could answer ourselves.
Shabbat Shalom. See you in shul!
Rabbi Uri
Donate here to help victims of the fires in Israel.
Donate here to help victims of the fires in Tennessee.
Join me in Selma over JAN 13-15
Martin Luther King Jr. Weekend
Registration and program details are available here.
This trip is almost SOLD OUT!
YOUTH PROGRAM UPDATE:
Carmiya is away this Shabbat, although groups will run as normal.
Dec 11 @ 10:30AM
Sunday Funday - Make Your Own B'Samim!
This program is designed for children in grades K-4 with a caregiver. Program will include noshing on light refreshments, discussing why we smell herbs/spices during havdalah, decorating your own bsamim container, and selecting from a variety of fragrant dried herbs that appeal to you. Meet at the home of Michael & Carmiya Weinraub - 13802 Sloan St. This program is free but we would appreciate sponsorships from 5 families at $18 each to cover the cost of materials. Supplies are currently limited to 20 participants - please RSVP so I can know to increase our supplies if necessary.
December 17
**Youth Volunteer Appreciation Kiddush**
Shabbat Children's Programs
9:15AM

-
5/6th grade+ meets in cafeteria.
9:30AM

-
Tot room opens for supervised play
10:15AM

-
Groups begin for Tots, K-2nd grade, and 3rd-4th grade.
10:20AM

- Gym time for 5th graders and up
11:00AM

- Gym time for K-4th grade
All children return to the main sanctuary to help lead tefilot at the end of Musaf.
Your feedback is appreciated! RSVP to this email.