Dear Friends,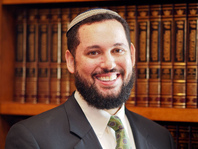 This Shabbat, we complete the reading of the fourth book of the Torah. The final chapters recount the 42 different journeys in the desert endured by our nation during 40 years of wandering. Traditionally, this arduous trek is understood to be a punishment for our sin with the Golden Calf. Yet, the commentaries seize on the extensive accounting of these journeys to offer another, more positive narrative for us to remember.
Rashi (France, 11th c.) suggests that our Torah wants to emphasize God's mercy towards the new nation, allowing them to rest 42 times during their long journey. Rashi understands these stops as gifts to the people and as a symbol of God's loving protection.
Seforno (Italy, 16th c.) goes even further in seeing the positive in the 42 journeys. He explains that no matter how long or how circuitous the route, the Torah is emphasizing here how committed the Israelites truly were in following God. Seforno views the journeys as act of faith, demonstrating the merit of Israel.
Both Rashi and Seforno seem to view the glass half-full when it comes what is commonly thought to be a tragic part of our story. And their perspective is not uncommon in Jewish history.
Today begins the "Nine Days," a period of mourning on our calendar culminating in Tisha Bav, as we mourn the loss of the Temples in Jerusalem, and the subsequent periods of exile that followed. Yet even in relation to these events, the rabbis have always sought to find a positive angle, as exemplified by the addition of a special prayer, known as "Nachem" – "Comfort," in the afternoon service of Tisha Bav. Some understand that this prayer represents the idea that while the Temple was destroyed, the people ultimately survived. In the rabbinic view, there is comfort in considering even this salvation out of the ashes.
So here we are, striving to transform our lament into dancing, our sackcloth into gladness. May we find moments for radical optimism, seeing the glass at least half-full whenever possible.
Shabbat Shalom. See you in shul,
Rabbi Uri
Condolences to Rabbi Ben Shull of Tikvat Israel on the loss of his mother, Jean Shull of Philadelphia.
***NEW CLASS***
Melton Adult Learning
Tuesday Nights Nov 15 - April 4 at Tikvat Israel. Co-taught by Rabbis Shull & Topolosky.
Join us for this comprehensive, text-based Jewish studies course developed by Hebrew University. Designed for all ages and religious backgrounds.
Register online here. Special $100 Early bird discount by Oct 31 with code: Core100.
YOUTH PROGRAM UPDATE: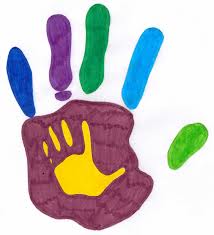 Shabbat Children's Programs
9:15AM

-
5th and 6th graders (and 7th graders who wish to) meet in the cafeteria.
9:30AM

-
Tot room opens for supervised play
10:15AM

-
Groups begin for Tots, K-2nd grade, and 3rd-4th grade.
10:20AM

- Gym time for 5th graders and up
11:00AM

- Gym time for K-4th grade
All children return to the main sanctuary to help lead tefilot at the end of Musaf.
Aug 14 - Tisha Bav Afternoon Childcare
The event sponsored by the Beltway Vaad from 2-4PM at Beth Joshua is free, and free childcare for ages 2-10 is available with your RSVP by

August 9

to office@bethjoshua.org.
Childcare will be $10 ($30 family max) at the door.
Your feedback is appreciated! RSVP to this email.