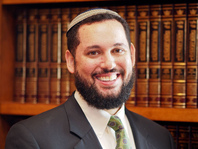 Dear Friends,
I recently returned from an intensive week-long educators workshop, held at the Pearlstone Retreat Center, and organized by the Pardes Institute in Israel. The learning was fantastic, and it was further enriched by the beautiful, remote setting.
The setting also included a farm and garden, and Pearlstone offered the participants on our retreat a few different "brain breaks" to further the appreciation of our environment. One such break was a chance to do some pickling (see recipe below)!

But before we took cucumbers out of the ground, added water and spice, and canned our product, we took a few minutes to study some Torah perspectives about the key ingredient to pickling - the salt.

In many places, we see how central salt was to temple sacrifice, and now at our Shabbat tables, as a flavorful spice and a symbol of generosity. But salt is also compared to Torah, both staples in our "diet."
A fascinating narrative in Talmud Bechorot 8b shares a challenge of wits between a Greek philosopher and Rabbi Yehoshua. The philosopher asks, "'When salt becomes unsavory, how is it salted'? To which Rabbi Yeshoshua confidently replied: 'With the placenta of a mule'. But philosopher sneered: 'And is there a placenta of a mule [which is a sterile animal]'?! To which the Rabbi posited: 'And can salt become unsavory'?!"


Like salt preserves, so does our Torah. Neither goes bad. But similar to the great diversity of salt forms available, so too can we find innumerable Torah voices, each that bring out different flavors of Torah study.
After five days in a jar, my pickles were ready for consumption. I brought them home to share with my kids. Frankly, I was just shocked that the cucumbers were indeed pickled. But my kids were focused on the fact that, admittedly, they were a bit too salty. I argued: "you can never have too much Torah!"
Shabbat Shalom! See you in shul,
Rabbi Uri
P.S. Check out our upcoming events for two enriching learning opportunities with guest scholars, Rabbi Asher Lopatin (July 20) and Rabbi Haim Ovadia (July 26).
Pickling the Pearlstone Way:
1. Fill up a mason pint jar 1/2 way with warm water.
2. Place 2 teaspoons of salt into the jar (not heaping!); stir until salt dissolves.
3. For flavoring, add up to 1 tablespoon of pickling spice, dill, and garlic.
4. Slice the cucumbers into spears and pack into the jar.
5. Fill the jar with water until the spears are completely submerged in the brine.
6. Place a couple of sprigs of dill on the top surface to keep the cucumbers submerged.
7. Cover the jar; Do not fully tighten the lid.
8. Let them sit for 5-10 days (desired taste), refrigerate and enjoy!
YOUTH PROGRAM UPDATE: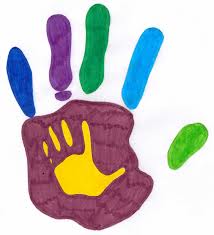 Our Youth Program is in an overhaul, and for the next few weeks, the older kids program will be on summer-mode, and consist of babysitting, activities and games, without the usual davening and parsha related programming. Stay tuned for excellent upcoming programs to begin in the Fall! In the meantime, many thanks to Carmiya Weinraub, who has stepped in to help organize our youth activity.
Your feedback is appreciated! RSVP to this email.