Dear Friends,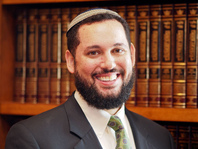 Last night I attended the Jewish Federation's annual Network Event, a gathering of over 400 lay leaders and professionals in the Jewish community. Their guest speaker was Randi Zuckerberg, well known for her accomplishments in the tech industry, for her bestselling book "Dot Complicated" (and now the children's book "Dot"), and for her significant role in the formative years of Facebook, which her brother founded.
Randi offered an inspirational message about developing a healthy relationship with our growing tech industry. She referred to her weekly radio show which explores exciting new technologies, but also their potential cost to society. In one survey, Randi asked her listeners: "What would you give up for a year, rather than give up your smart phone for a weekend?" The answers were shocking! (I'll let your imagination run wild on that one.) But the fact that there were any answers at all is a tell-tale sign of how dependant we have become on our favorite technologies.
Randi shared that in the tech world the conversation regularly turns to what the future will bring. People wonder, "what will be the next big thing?" The fixation on the future drives the tech industry. But Randi offered the need for a counter message as well, and suggested the popular quote: "You can't tell where you are going, unless you know where you have been."
Her climb to the height of the tech world inadvertently helped her reach back to her Jewish roots for answers to the challenges she was witnessing within the tech boom. The birth of her two children brought additional perspective, and led her to enroll them in Jewish day school. Along this journey, Randi rediscovered the timeless value of Shabbat – in her words, "a day to unplug from it all." She has now become a spokeswoman for the National Day of Unplugging, a Reboot campaign with Jewish roots, aimed at encouraging all people to unplug for at least 24 hours, beginning at sundown on the first Friday night in March each year.
Technology, and Facebook specifically, were originally designed to bring us close to our loved ones, and Randi was positive of the good that has come from it. But she also re-asserted the need to remind people about the value of unplugging one day a week to unwind, reflect, get into shul, get outdoors, and connect with loved ones and the Divine.
That's why we say, "TGIS!" Thank God it's Shabbos!
Shabbat Shalom! See you in shul,
Rabbi Uri
YOUTH PROGRAM UPDATE: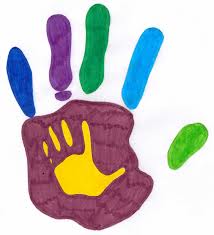 Shabbat Children's Programs
9:15AM

- 5th and 6th graders (and 7th graders who wish to) meet in the cafeteria.
9:30AM

- Tot room opens for supervised play
10:15AM

- Groups begin for Tots, K-2nd grade, and 3rd-4th grade.


Please note that Carmiya is away this Shabbat.


Sunday, April 17: "Kids Free" Cleaning Day
To ease your preparations for Pesach, we are offering a "Kids Free" Cleaning Day, where you are invited to drop off your children for a Sunday of childcare offered from 9:30AM-4:30PM which will include sports activities, bounce houses, and more! Registration info will be forthcoming.


Your feedback is appreciated! RSVP to this email.