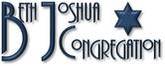 Shabbat Parshat Nasso
7:00PM Friday Davening with Dvar by Jamie Cepler
8:19PM Candle Lighting
9:00AM Shacharit followed by Kiddush sponsored by the Rafael Tirat-Gefen's 10th birthday, and the Mizrahi family in memory of Yosef's father, and in honor of their children's MS & LS graduations.
7:30PM Rabbi's Shiur
8:15PM Shabbat Mincha
9:26PM Shabbat ends not before this time.
Sunday
8:15AM Shacharit
9AM BJC Board Meeting
****************************
UPCOMING SPECIAL SHABBAT GUESTS
This Shabbat, June 18, we will be joined again by a regular visitor to our community - Noah Greenberg. He visits from Tzfat, and will be talking about his remarkable "Kesher Tefillin" project on Shabbat morning.
Next Shabbat, June 25, our shul will be honored to host Reuven Azar, Deputy Ambassador of the Israeli Embassy, who will speak about contemporary Israeli issues on Shabbat morning.
Over
Shabbat July 8-9
, we will welcome Chaplain Michael Bloom, to honor America's birthday.
There will be a community luncheon that shabbat.
We thank the Gonalzes family as our lead sponsors for that luncheon, however
RSVPs
are needed to
office@bethjoshua.org
and we are asking for a $25 contribution from each participating family to cover our costs.
Chaplain Bloom serves as National Deputy Chaplain of the Jewish War Veterans, chaplain of the NMAJMH and chairman of the General Wingate Memorial at Arlington National Cemetery. He is the author of books on national security, law enforcement, Judaism and humor and has lectured widely at area JCCs and synagogues.
A Taste of Orlando for Shabbat
Dear Friends,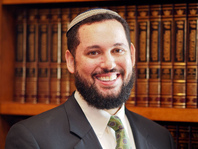 Each Friday morning, I invite my students to share words of Torah they have learned during the week following the recitation of the Birkat HaTorah blessings in our Shacharit davening. Today, one student reflected on a particular text in the midrash (Avot DeRebbe Natan 16) about the inherent character of a person.
The midrash suggests that a person's "yetzer harah" (evil inclination) develops first, while in utero - a full 13 years before their "yetzer tov" (good inclination) matures. For the early years of a child's life, nothing impedes their inclination to violate mitzvot. Essentially, the child doesn't know any better. Thirteen years later, the yetzer tov awakens, chastising the person each time they approach sin.
This student's message to their peers was: "We are born inherently bad, and we have to learn to make good choices."
I gently suggested an alternative approach, also reflected in the rabbinic tradition, and found in the language of the siddur just a page before the Torah blessings: "Elohai neshama shenatata bi, tehora hi..." "My God, the soul You placed within me is pure. You created it, You fashioned it, You breathed it into me."
While some might believe in original sin, I would say that Judaism believes in original purity. All people are created in the image of God, and that means we are born inherently good.
I can't imagine our children want to awaken each day at home, or arrive each day at school, under suspicion that they are inherently evil. I believe that for the health of all our souls, we must remind each other that we are holy and good at the core.
As I write this, I am realizing that I reacted reflexively this morning with this teaching because it was fresh in mind, having heard the words of the tefillah last night at a solidarity vigil downtown. I had gathered there with rabbinic colleagues, faith leaders, and community members, to share in prayer, love, and support in the wake of the hate-filled terrorist attack in Orlando perpetrated by a fundamentalist acting in the name of his Muslim faith, that specifically targeted LGBTQ men and women.
The breath of God that filled the souls of those young people was ripped from them, and in doing so, the presence of God was diminished in the world. The murderer, who covered over the goodness of his own soul with hate, also caused his own Godly light to be diminished in the world.
Our task is to embrace the inherent goodness within each of us, and to see it in others.
Shabbat Shalom. See you in shul,
Rabbi Uri
IN MEMORIAM
Edward Sotomayor Jr., 34, Stanley Almodovar III, 23, Luis Omar Ocasio-Capo, 20, Juan Ramon Guerrero, 22, Eric Ivan Ortiz-Rivera, 36, Peter O. Gonzalez-Cruz, 22, Luis S. Vielma, 22, Kimberly Morris, 37, Eddie Jamoldroy Justice, 30, Darryl Roman Burt II, 29, Deonka Deidra Drayton, 32, Alejandro Barrios Martinez, 21, Anthony Luis Laureanodisla, 25, Jean Carlos Mendez Perez, 35, Franky Jimmy Dejesus Velazquez, 50, Amanda Alvear, 25, Martin Benitez Torres, 33, Luis Daniel Wilson-Leon, 37, Mercedez Marisol Flores, 26, Xavier Emmanuel Serrano Rosado, 35, Gilberto Ramon Silva Menendez, 25, Simon Adrian Carrillo Fernandez, 31, Oscar A Aracena-Montero, 26, Enrique L. Rios, Jr., 25, Miguel Angel Honorato, 30, Javier Jorge-Reyes, 40, Joel Rayon Paniagua, 32, Jason Benjamin Josaphat, 19, Cory James Connell, 21, Juan P. Rivera Velazquez, 37, Luis Daniel Conde, 39, Shane Evan Tomlinson, 33, Juan Chevez-Martinez, 25, Jerald Arthur Wright, 31, Leroy Valentin Fernandez, 25, Tevin Eugene Crosby, 25, Jonathan Antonio Camuy Vega, 24, Jean C. Nives Rodriguez, 27, Rodolfo Ayala-Ayala, 33, Brenda Lee Marquez McCool, 49, Yilmary Rodriguez Sulivan, 24, Christopher Andrew Leinonen, 32, Angel L. Candelario-Padro, 28, Frank Hernandez, 27, Paul Terrell Henry, 41, Antonio Davon Brown, 29, Christopher Joseph Sanfelciz, 24.
YOUTH PROGRAM UPDATE: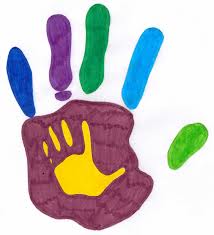 Shabbat Children's Programs
9:15AM

-
5th and 6th graders (and 7th graders who wish to) meet in the cafeteria.
9:30AM

-
Tot room opens for supervised play
10:15AM

-
Groups begin for Tots, K-2nd grade, and 3rd-4th grade.
10:20AM

- Gym time for 5th graders and up
11:00AM

- Gym time for K-4th grade
All children return to the main sanctuary to help lead tefilot at the end of Musaf.
Your feedback is appreciated! RSVP to this email.