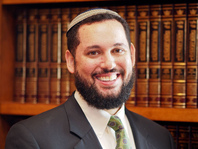 Dear Friends,
This past Wednesday morning, an orthodox synagogue in San Antonio, Congregation Rodfei Sholom, became the target of racial and religious hatred, as the 300 family synagogue was spray-painted and vandalized with anti-Semitic and racist graffiti, which included swastikas.
The irony of a hate crime perpetrated against a shul called, "Rodfei Sholom" – Pursuers of Peace," was obviously lost on the attackers.
The shul's spiritual leader, Rabbi Scheinberg, is a well-known leader in the orthodox community, and has mentored dozens of young rabbis, including some of my close colleagues. The shul's former executive director, and a current board member, is a dear friend, and someone who offered me invaluable personal and professional guidance in his capacity on the National Federation's Emergency Committee in the aftermath of Hurricane Katrina. I know this shul to be proudly an eclectic gathering place for many different kinds of people. Their stated mission is, "To Provide Orthodox Judaism in a Spirit of Tolerance and Tradition." This attack felt like an ugly, pathetic slap on all peaceful, loving, tolerant peoples.
I have reached out to these community leaders in San Antonio and I urge everyone to express your solidarity with the members of Rodfei Sholom as well. It wasn't but a few months ago that a shul in our town, in Gaithersburg, was also the victim of a similar graffiti attack. I was so moved while attending a vigil there, by the outpouring of widespread support that seemed to literally embrace the congregation. It really meant a lot to their Rabbi and leaders.
I was also touched by the immediate support expressed by the strong evangelical community in San Antonio. Pastor John Hagee, of San Antonio's Cornerstone Church, and the spiritual leader of Christians United for Israel, said, "An attack on the Jewish community should be considered an attack on the Christian community. I came immediately to the rabbi's office to stand with him, expressing my solidarity with his congregation and the Jewish community of San Antonio." You can watch a special video message of their meeting here.
Pastor Hagee and Rabbi Scheinberg are old friends. Years ago, their relationship produced "The Night to Honor Israel" – now, an annual event, raising millions of dollars to support the State of Israel. Today, they are simply standing arm in arm like brothers – religiously worlds apart, but soulfully united. Their friendship is a model for all of our communities how we must continue to build relationships across racial, religious and denominational lines, embracing our differences, and celebrating our common values. May this Shabbat further inspire us all to be "rodfei sholom" – pursuers of peace, each in our own unique ways.
Shabbat Shalom! See you in shul,
Rabbi Uri
P.S. We welcome a new family this Shabbat, Devorah Malka and
Erick (Melech Avraham)
Gilbert, and their children, Gabriella, Ariella Faiga, and Shmuel Reuven,
for their first Shabbat as residents of Aspen Hill!
YOUTH PROGRAM UPDATE: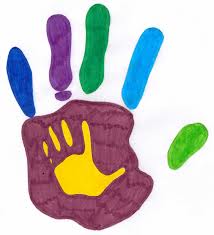 Our youth department is seeking donations of certain books, toys, crafts, and other supplies. Click here to view a detailed list.
8/22 Shabbat morning groups change:
Groups are from
10:30-11:30AM
for free play in the little gym, big gym, and kindergym. There will be no Tot Shabbat or other groups before then. The playroom and nursing room are available from
9:00am
until after kiddush. Thank you to Jackie Krisch for overseeing groups on 8/22!
New fall groups begin

August 29th

!
Thanks to countless volunteers for signing up to lead classes, oversee gym time, and babysit the kids!
Shabbat Morning Schedule
Groups meet weekly on Shabbat. Yom Tov schedules vary.
All groups include time in the main sanctuary in age-appropriate ways.
Groups include a snack at
10:30
.
Grade 5-6: Dunk n' Daven
Meets in Cafeteria, and includes davening in the main sanctuary.
11:00-11:35

Free play in big gym
Babies – PreSchoolers: Tot Shabbat
**Children must always be supervised by an adult.**
9:30am-10:15am

Playroom is open in Bandroom 1
10:15am - 11:00am

Tot Shabbat Program in Bandroom 1.
11:00am

- apx

11:45am

Freeplay in Kindergym or Playground
Kindergarten – 2nd grade
10:15am - 11:00am

in Bandroom 2
11:00am

- apx

11:35am

(end of Musaf) Freeplay in Little Gym (ages 5-8)
3rd – 4th grade
10:15am - 11:00am

in Library
11:00am

– apx

11:35am

(end of Musaf) Free play in Little Gym (ages 5-8)
11:00am

– apx

11:35

(end of Musaf) Free play in Big Gym (ages 9+)
Your feedback is appreciated! RSVP to this email.