**This week, Friday davening begins at 6:15PM.**
Dear Friends,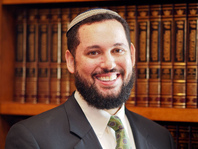 Shimon Peres z"l, the former President and Prime Minister of Israel (among other notable achievements and titles), used to say that the only regret he had, was not dreaming big enough.
But it didn't keep him from trying.
During a TED talk he delivered in Israel a few years ago, he said, "In the evening, I make a list of the mistakes I made during the day and the people I insulted, and I look for ways to correct it. In the morning, I make a list of the dreams I have."
This practice of his, to lament and yet to dream, feels to me just like the movement from Yom Kippur to Sukkot.
Many spend the day of Yom Kippur lamenting, repenting, and returning to their better selves. But when it's all over, and the gates of Neilah have closed us in, what is our next task to do?
The Rabbis have traditionally assigned two responsibilities immediately after Yom Kippur. Neither are easy to accomplish at the end of a long fast, late at night.
First, there is a practice to recite Kiddush Levana. This is a blessing, and a series of Psalms and verses, to take note of the waxing moon in the sky. We walk outside, gaze upwards, and declare: "[The moon is] a crown of beauty to those born of the womb -- those who are destined to renew themselves like her [the moon]."
Then, immediately, upon one's return home after the services, there is another special mitzvah to fulfill by erecting one's sukkah. In our tradition, one of the key features of a kosher Sukkah, is the ability to look up through the Schach roof covering and see stars.

Both Kiddush levana, and the roof of the Sukkah, are meant to invite moon watching and star gazing. In our culture, these are metaphors for dreaming. It is as if, immediately after Yom Kippur, the rabbis want you to make that list of dreams Peres described. This is precisely the time to imagine a renewed future.
Shabbat Shalom!
See you in shul,
Rabbi Uri
***Donate here to our MACHZOR FUND to add more holy books for our growing congregation!
Join me in Selma over JAN 13-15
Martin Luther King Jr. Weekend
Registration and program details are available here.
Melton Adult Learning
Tuesday Nights Nov 15 - April 4 at Tikvat Israel. Co-taught by Rabbis Shull & Topolosky.
Join us for this comprehensive, text-based Jewish studies course developed by Hebrew University. Designed for all ages and religious backgrounds.
Register online here. Special $100 Early bird discount by Oct 31 with code: Core100.
YOUTH PROGRAM UPDATE: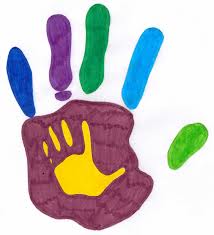 Sunday Sukkah Decorating
This Sunday
at
9am
, families are invited to come decorate our shul sukkah. Ages 3-10 can create an Ushpizin art project with Carmiya in the cafeteria that will also be hung in the shul sukkah. Program will wrap up by
9:45am
. If you are a junior youth leader and would like to pitch in to help kids with the art project, let Carmiya know.
Shabbat Children's Programs
9:15AM

-
5th and 6th graders
(and 7th graders who wish to) meet in the cafeteria.
9:30AM

-
Tot room opens for supervised play
10:15AM

-
Groups begin for Tots, K-2nd grade, and 3rd-4th grade.
10:20AM

- Gym time for 5th graders and up
11:00AM

- Gym time for K-4th grade
All children return to the main sanctuary to help lead tefilot at the end of Musaf.
Your feedback is appreciated! RSVP to this email.