Dear Friends,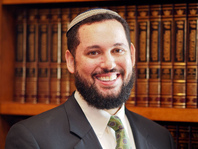 I convinced my wife Wednesday night to join me in watching the last inning of game 7 of the World Series. For baseball fans, that game was as good as it gets. And for a Red Sox fan like myself, whose team broke an 86 year championship-less drought back in 2004, I was rooting for the Cubs to do away with their own 108 year old curse.
Anyway, she humored me, and watched the 10th inning as the Cubs took the lead for good. Then she sent a text to my brother who was also watching that read, "Uri gave me so much anxiety that even I'm excited they won!"
She was apparently still excited this morning, and when she went to wake up our son Itai, who has been anxiously following this series himself, she couldn't contain herself, and blurted out "The Cubs won!"
Boy, that was a mistake. Still half asleep, he burst out crying! She thought maybe he was rooting for the Indians, but instead he said through tears that he wanted to find out for himself who won, and not hear it from her.
In the final month of the baseball season, it had become a regular ritual - Itai was among the earliest risers in the house, and would run outside to get the paper and check the scores. Then he would burst in our bedroom and wake me up to tell me who won all the different games. Just for the record, I pretended not to know anything when Itai came in this morning to share the news of the Cubs, after he checked the computer for more detailed results (the game went too late for the newspaper).
Itai enjoyed being the messenger. And we better not take that sacred task away from him again anytime soon!
This Shabbat, in the Torah portion of Noah, we are reminded of the importance of holy messengers. In particular, we read about the messenger birds, whose job is to bring word of dry land; we read about Noach, who in the mind of some commentaries, shirks his full responsibility to be a messenger to his neighbors about the impending flood; and we read about God, and his role as a messenger of hope through the rainbow.
As Shabbat draws near, let us consider the ways in which we can serve as holy messengers to one another, and to our world. (For starters, let's make sure to cast our vote!)
Shabbat Shalom.
See you in shul,
Rabbi Uri
Join me in Selma over JAN 13-15
Martin Luther King Jr. Weekend
Registration and program details are available here.
Melton Adult Learning
Tuesday Nights Nov 15 - April 4 at Tikvat Israel. Co-taught by Rabbis Shull & Topolosky.
Join us for this comprehensive, text-based Jewish studies course developed by Hebrew University. Designed for all ages and religious backgrounds.
Register online here. Discounts available.
YOUTH PROGRAM UPDATE: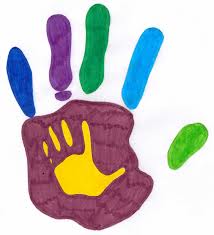 Nosh n' Drash
During Seudah Shlishit this Shabbat,
Jackie Krisch will lead the first installment of our 7th grade+ Nosh n' Drash with special food and Torah in the Cheryl Stern Lounge.
Family
Sunday
Funday is open to kids ages Kindergarten thru 4th grade, with a parent.
This Sunday
it is from 10:30-12pm at the home of Jackie & Elan Burman. We will be making our own havdalah candles. The event is co-sponsored by Nina Zimm & Miki & Ari Moskowitz. Still seeking 1 more sponsor.
Next Week & Beyond:
Family Learning Night
Nov 12 @ 6PM -
Rabbi Uri and Carmiya will lead an hour long parent-child learning of Pirkei Avot for
grades 3-6.
Shabbat Children's Programs
9:15AM

-
5th and 6th graders
(and 7th graders who wish to) meet in the cafeteria.
9:30AM

-
Tot room opens for supervised play
10:15AM

-
Groups begin for Tots, K-2nd grade, and 3rd-4th grade.
10:20AM

- Gym time for 5th graders and up
11:00AM

- Gym time for K-4th grade
All children return to the main sanctuary to help lead tefilot at the end of Musaf.
Your feedback is appreciated! RSVP to this email.