Dear Friends,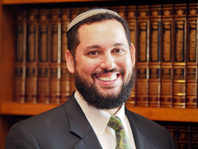 In a touching moment in this week's Torah reading, we read how Yitzchak prays beside his wife for the blessing of fertility. They are the only monogamous couple among our holy Patriarchs/Matriarchs, and this scene is an intimate portrayal of their commitment to each other.
I have always appreciated the distinction made in the Torah about the notion of "Peru U'rvu" – "be fruitful and multiply." While the Hebrew word "Mitzvah" is used in other places, such as to command Adam what he may and may not eat, God does not "command" Adam and Chava to have children. Instead, the Torah says that Hashem "blessed them" ("Vayivarech otam") to have children. Perhaps this is a subtle, sensitive nod to infertility, and the Divine recognition that to command pregnancy is not appropriate.
The statistics in the United States are that 1 out of every 8 individuals struggle with some level of infertility. Maybe they can't conceive right away. Maybe they can't conceive at all. Maybe a couple that has several children also had several miscarriages or another pregnancy loss. Maybe his sperm count is low. Maybe genetic testing has led them towards the much longer road of adoption. Maybe there are emotional stresses or physical ailments.
Once barren, Rivkah and Yitzchak are ultimately blessed with children. I appreciate that their infertility ends with twins, much in the way many fertility treatments can produce twins. But I also recognize that not everyone's journey ends in this way. For some prayer has indeed been the answer, but for others, extensive medical intervention is needed, or adoption is considered. Many of these processes are emotionally, physically, and financially exhausting. And not always fruitful. They also often unfold along a long, lonely, black hole.
Our Torah's stories about the fertility struggles of our Avot and Imahot, open the door for normalcy, sensitizing us to the common reality of these struggles. These narratives invite us, on the one hand, to be sensitive, and on the other, to seek support from a wide community of people that have already walked this journey before us.
Shabbat Shalom. See you in shul,
Rabbi Uri
P.S. The practice where my wife works offers weekly support groups for those struggling with infertility or pregnancy loss. You can read more about it here.
In addition, I am part of a group of rabbis and practitioners who are planning a second annual Pregnancy Loss Service, which will be held at the JCCGW on April 12 at 7:30PM.
P.P.S. Another whole side of this struggle are those dealing with unplanned pregnancies. Join me this Sunday night in Potomac for an event with "In Shifra's Arms," an organization dedicated to this cause. Learn more about the event here.
YOUTH PROGRAM UPDATE: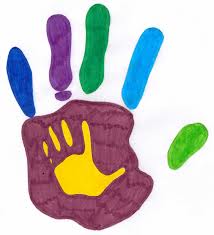 Shabbat Children's Programs
9:15AM -

5th and 6th graders (and 7th graders who wish to) meet in back of cafeteria.
9:30AM -

Tot room opens for supervised play
10:15AM -

Groups begin for Tots, K-2nd grade, and 3rd-4th grade.
NOVEMBER FAMILY FUN DAY
Got children ages 6 and up? Be sure to join us for November's
Sunday
Funday
! This month's session continues the theme of kashrut with Kosher Thanksgiving Cooking at the Topolosky's! Join us
to make a menu item that you can repeat a few days later for your Thanksgiving meal.
In order to ensure enough ingredients and equipment, please RSVP by
Nov. 15th
to Carmiya Weinraub -
ckasse@yahoo.com
.
Save the Date for our December Family Fun Day on

Dec 20

.
Your feedback is appreciated! RSVP to this email.