Dear Friends,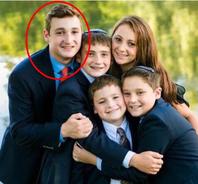 Many of you have probably heard about the tragic death of Ezra Schwartz z"l, an 18 year old American studying in his year after high school at Yeshivat Ashreinu. His death has rippled painfully close to home in our community where so many families send their children for a year of study after high school. His sister is also a student at University of Maryland.
The news also struck me on another level, as someone who grew in the same, small town that Ezra is from in Sharon, Massachusetts.
Last night, a flood of memories of Sharon washed over me. I thought about my old house on Woodland Street and the woods we used to run through behind the Cottage Street School. I remembered my playmates from the Maimonides school where Ezra graduated from last year, and thought of all the great Shabbat afternoons hanging out in each other's homes and yards. I recalled the shul, the baseball field, and our little Main Street. I envisioned the houses and streets where I once walked, and where Ezra's family now resides. I thought a lot about our small town of Sharon… and how it is filling with a big ocean of tears.
The closeness of this loss reminded me of a parable that my teacher, Rabbi Avi Weiss, frequented shared:
"Once, in the kingdom of Solomon, there lived a two-headed man. Upon the death of his father, the man became embroiled in a bitter dispute with his brothers and sisters over the inheritance. "Since I have two heads," he claimed, "I deserve twice as much money as the rest of you." His siblings responded, "Perhaps you have two heads, but you only have one body. Therefore you deserve only one share." The case was brought before King Solomon, the wisest of our kings. He said, "Pour boiling water over one of the man's two heads. If the second head screams in pain, then we will know he is one person. If not, it will have been determined that the two-head person is in fact two separate independent individuals."
Sometimes it is harder to appreciate the oneness of our diverse Jewish family. But today I am feeling it more deeply, and I'm heartbroken at all the pain Am Yisrael is feeling, especially in Israel.
It has been a brutal week. Ezra was killed yesterday in a terrorist attack in Alon Shvut that also took the life of Rabbi Yaakov Don, 51 (who also attended Maimonides for middle school), and Shadi Arafa, 40, and left six others wounded. This attack was preceded in the day by the stabbing deaths of Rabbi Aharon Yesiab and Reuven Aviram while they were davening in their Tel Aviv office's makeshift synagogue. It also closely followed a shooting attack last Friday, in which a father and son, Rabbi Yaakov and Netanel Litman, were killed on their way to a Shabbat Chattan celebrating the upcoming marriage of their daughter/sister.
Let us spend this Shabbat holding each other, both those who are close, and those who are far away, and experience together the emotions of our united Jewish family.
Shabbat Shalom. See you in shul,
Rabbi Uri
YOUTH PROGRAM UPDATE: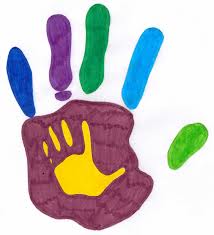 Shabbat Children's Programs
9:15AM -

5th and 6th graders (and 7th graders who wish to) meet in back of cafeteria.
9:30AM -

Tot room opens for supervised play
10:15AM -

Groups begin for Tots, K-2nd grade, and 3rd-4th grade.
NOVEMBER FAMILY FUN DAY
Got children ages 6 and up? Be sure to join us for November's
Sunday
Funday
! This month's session continues the theme of kashrut with Kosher Thanksgiving Cooking at the Topolosky's! Join us
to make a menu item that you can repeat a few days later for your Thanksgiving meal.
THANKSGIVING SHABBAT GROUPS
Carmiya will be taking this Shabbat off, and many other families will be out of town. We are amending the Thanksgiving schedule accordingly:
9:30-10:15 Parent supervised play in the bandroom
10:15-11:00 Tot Shabbat w/ Dahlia for grades Pre-K and younger, followed by playtime in the kindergym. There will not be anyone assisting with babysitting in the kindergym - children must be supervised by a parent.
10:30-11:30 Playtime in the big gym for grades K and up with Carlos Landau
Your feedback is appreciated! RSVP to this email.