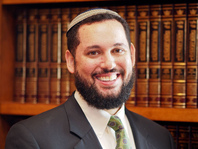 Dear Friends,
It was my 37th birthday this week and my wife and I decided to celebrate by spending the day together (at least, in between camp drop off and pick up).
In the past, we might have gone hiking, but with Charleston in the news, I wanted to head downtown and visit the Lincoln and Martin Luther King Jr. Memorials. Surprisingly, I had never been to either site.
Out of the Metro, we walked along the Mall towards the Lincoln Memorial, pausing at other memorials along the way. (To be honest, I've never really been partial to the phallic symbol of male power that I see represented in the Washington Monument, so we passed that one by.)
We stopped at the Korean War Memorial, which has several meaningful features to it, including a reflecting pool whose edge is engraved not only with the number of American dead (36,574), but the POWs and MIAs (8,200), and the wounded (103,284) as well. The adjacent wall reads, "FREEDOM IS NOT FREE." I felt immediately drawn to the water as a symbolic ocean of tears, bearing the human testimony of the awful casualties of war.
At the Lincoln Memorial, I again struggled with the massive male power symbol – Lincoln upon his throne, but was moved with the familiar words engraved in the surrounding walls from two of his well-known speeches, "The Gettysburg Address" and his second inaugural address. One line in the later particularly caught my attention capturing a religious irony in war, "Both [the North and South] read the same Bible and pray to the same God, and each invokes His aid against the other."
A stone in the floor of the Lincoln Memorial commemorates the 1965 March on Washington, and the famous speech for equality delivered by Reverend Dr. Martin Luther King Jr., "I have a dream."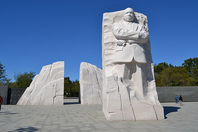 His own memorial is a short distance away, a marble stone statue seemingly pushed out like a wedge from a larger marble edifice, with engraved words that read, "Out of a mountain of despair, a stone of hope."
The time to reflect in these holy places was indeed an appreciated birthday gift. I leave you with one of the many impactful quotes surrounding the MLK Jr. Memorial – a quote that summed up for me the messages found in our day, and one that I have been thinking about this past week while attending the loving vigils and services reflecting on the tragedy in Charleston. The Rev. Dr. King once said, "If we are to have peace on Earth, our loyalties must become ecumenical, rather than sectional. Our loyalties must transcend our race, our tribe, our class, and our nation; and this means we must develop a world perspective."
(Georgia, 1967)
Shabbat Shalom! See you in shul,
Rabbi Uri
Your feedback is appreciated! RSVP to this email.