**This week, Friday davening begins at 6:25PM.**
Dear Friends,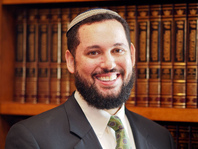 One of the enjoyable moments of being a homeowner is trash day. At least, I think so.
I look forward to Wednesday nights when I can haul my trash to the curb, and I experience palpable relief watching the garbage workers pick it up. Maybe I'm oddly unique, but I even get satisfaction dragging the empty cans back to the house before I head off to minyan each Thursday morning. It feels like a fresh start.
I could never really put into words this great garbage-free feeling until I stumbled this week upon a timely rabbinic midrash in the holy book Tanna Debe Eliyahu. There, a parable is told to explain how God regards the day of Yom Kippur: "There was a mortal king whose servants and members of his household, [after cleaning up the palace], used to take the garbage and throw it out in front of the king's private exit door. When the king left the palace and saw the garbage, great was his rejoicing [for he knew that the palace was clean]. This is how we are to understand the Day of Atonement which the Holy One bestowed with abounding love and joy."
The authors of the midrash compare the process of Teshuva to the removal of one's trash. Throughout the month of Elul, Rosh Hashanah, and then the Ten Days of Teshuva culminating with Yom Kippur, we are going through a cleansing process. Identifying the items or behaviors we could do without in the coming year, and laying it all out for God to see. This is much harder work than dragging those trash bins to the curb, even when they are full and it's raining. But I realize now that my odd obsession with having the kids watch the garbage workers haul off our trash each Thursday, is linked to the great feeling the midrash imagines that is shared by God and the people, when all that trash is sitting out on the curb. It equates to a job well done.
I bless us on this Shabbat Shuva, as we prepare for Yom Kippur, to get busy cleaning, and not be embarrassed to leave it all... outside the door.
Shabbat Shalom!
See you in shul,
Rabbi Uri
***Donate here to our MACHZOR FUND to add more holy books for our growing congregation!
Join me in Selma over JAN 13-15
Martin Luther King Jr. Weekend
Registration and program details are available here.
Melton Adult Learning
Tuesday Nights Nov 15 - April 4 at Tikvat Israel. Co-taught by Rabbis Shull & Topolosky.
Join us for this comprehensive, text-based Jewish studies course developed by Hebrew University. Designed for all ages and religious backgrounds.
Register online here. Special $100 Early bird discount by Oct 31 with code: Core100.
YOUTH PROGRAM UPDATE: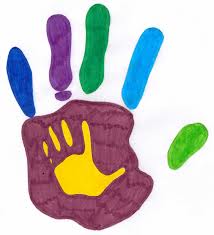 YOM KIPPUR CHILDCARE
There is a full array of programming for the youth for Yom Kippur, including for Kol Nidrei & Neilah. Contact Carmiya to learn more.
Shabbat Children's Programs
9:15AM

-
5th and 6th graders
(and 7th graders who wish to) meet in the cafeteria.
9:30AM

-
Tot room opens for supervised play
10:15AM

-
Groups begin for Tots, K-2nd grade, and 3rd-4th grade.
10:20AM

- Gym time for 5th graders and up
11:00AM

- Gym time for K-4th grade
All children return to the main sanctuary to help lead tefilot at the end of Musaf.
Your feedback is appreciated! RSVP to this email.