Join us for an especially spirited davening tonight at 4:40PM,
as we welcome Shabbat with the Berman 5th grade class!
Dear Friends,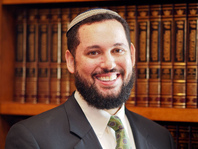 At an intimate potluck gathering of local, young Jewish and Muslim leaders two months ago, a token bottle of Kedem Grape Juice, thoughtfully brought by a Muslim woman, broke the ice - a humorous reminder that our conversation that evening, while charged, would be framed with caring and sweetness.
We had been inspired to gather as alumni of the Shalom Hartman Institute in Israel. We had participated in study programs for North American leaders that invited bridge building, whether it be between different denominations, or across faiths. We were now carrying the conversation forward in our own community. I was honored to be there.
The dinner conversation wasn't about arguing history, or problem solving the future. It was about listening to each other. Muslims sought an insider's view of how Jews were reacting to the recently released Black Lives Matter platform that endorsed the BDS movement. Jews were curious about the experience of Muslims in America on September 11. We shared reflections on intermarriage, American politics, and the Middle East. Yet, no one sought to win an argument, or prove a point. Instead, our conversation was centered on a simple heartfelt desire to hear across the divide, and to hold each other as we crossed its bridge.
This week, America's surprising presidential election generated all sorts of reactions in the group, mostly shared through social media and phone calls. Many had assumed that if he went low, the country would go high, inspired by our First Lady. Instead, unfazed by hate rhetoric, nearly 50% of Americans chose a candidate whom they believed represented the best path forward, despite (or in part, because of) his seeming eagerness to build more walls than bridges.
It has been unnerving to hear the real fear and anxiety expressed by my new Muslim colleagues. Yet, I found encouragement in knowing that supportive bridges were already in place. Immediately, there was a face to turn towards, and the awareness that you don't always have to win the debate to create a caring community.
Thinking back to the Kedem bottle that screams, "I'm kosher," I am thankful for the colleagueship we are building. If grape juice is any measure of success, it may be helpful to remember that it too got stomped on before its inner sweet essence could emerge.
Shabbat Shalom.
See you in shul,
Rabbi Uri
Join me in Selma over JAN 13-15
Martin Luther King Jr. Weekend
Registration and program details are available here.
Melton Adult Learning
Tuesday Nights Nov 15 - May at Tikvat Israel.
Co-taught by Rabbis Shull & Topolosky.
Join us for this comprehensive, text-based Jewish studies course developed by Hebrew University. Designed for all ages and religious backgrounds.
Register online here. Discounts available. Prospective participants can sample the first week lesson this Tuesday night! Contact Rabbi Uri for details.
YOUTH PROGRAM UPDATE: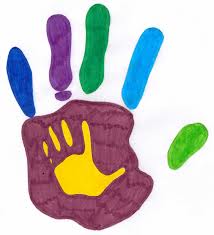 SATURDAY NIGHT LIVE:
Family Learning Night
Nov 12 @ 6PM -
Rabbi Uri and Carmiya will lead an hour long parent-child learning of Pirkei Avot for
grades 3-6.
Youth Leaders trip to UMD Game
Shabbat Children's Programs
9:15AM

-
5th and 6th graders
(and 7th graders who wish to) meet in the cafeteria.
9:30AM

-
Tot room opens for supervised play
10:15AM

-
Groups begin for Tots, K-2nd grade, and 3rd-4th grade.
10:20AM

- Gym time for 5th graders and up
11:00AM

- Gym time for K-4th grade
All children return to the main sanctuary to help lead tefilot at the end of Musaf.
Your feedback is appreciated! RSVP to this email.