Dear Friends,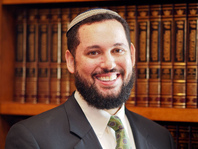 Please join me this Tisha Bav, not just by fasting on Sunday, but by following the advice of the prophet Yishayahu, and many great rabbis through the ages, and taking the money saved from abstaining from food, and donating it to "Fast for Feast" for hunger relief. Your fast will then be transformed into a feast for our brothers and sisters in Israel, and support the hunger relief work of Yad Yehuda right here in our community.
Fast for Feast is a non-profit organization supported by Leket Israel, and was founded by my colleague, and rabbinical school classmate, Rabbi Marc Gitler. Its mission is to feed the hungry by following the advice of Rabbi Shmuel Eidels (1555-1631), better known by the acronym Maharsha, who suggested that one should calculate the money saved when fasting and give that amount to tzedakah.
This practice finds support in the Talmud (Berachot 6b), where Mar Zutra teaches: אגרא דתעניתא – צדקתא, the merit of a fast day lies not in the fasting, but in the charity dispensed. Rashi explains that towards the end of a fast day, a person should give tzedakah to the poor. Presumably, without the tzedakah, the poor person would have no food to break their fast.
The Maharsha's suggestion, based on the Talmud, finds even deeper root in the book of Yishayahu, where the prophet implies that our practice on fast days has fallen short of the intended goal. It is written in Yishayahu, chapter 58: "Is such the fast that I have chosen? A day for a person to afflict their soul? Is it to bow down the head as a bulrush, and to spread sackcloth and ashes under them? Will you call this a fast, and an acceptable day to the LORD?! Is not this [instead] the fast that I have chosen... to give your bread to the hungry, and to bring the poor that are cast out, into your house? ... Then your light will break forth as the morning, and your healing will spring forth speedily; and your righteousness will go before you, the glory of the LORD will be your reward."
May we have a Shabbat Chazon of deep personal and societal awareness, and an easy and meaningful Tisha Bav, as we transform our fast into a feast for others in need.
(Click here for more information on Fast for Feast.)
Shabbat Shalom. See you in shul,
Rabbi Uri
***NEW CLASS***
Melton Adult Learning
Tuesday Nights Nov 15 - April 4 at Tikvat Israel. Co-taught by Rabbis Shull & Topolosky.
Join us for this comprehensive, text-based Jewish studies course developed by Hebrew University. Designed for all ages and religious backgrounds.
Register online here. Special $100 Early bird discount by Oct 31 with code: Core100.
YOUTH PROGRAM UPDATE: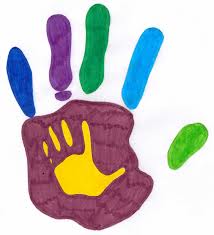 Shabbat Children's Programs
9:15AM

-
5th and 6th graders - NOT MEETING until Aug 27.
9:30AM

-
Tot room opens for supervised play
10:15AM

-
Groups begin for Tots, K-2nd grade, and 3rd-4th grade.
10:20AM

- Gym time for 5th graders and up
11:00AM

- Gym time for K-4th grade
All children return to the main sanctuary to help lead tefilot at the end of Musaf.
Aug 14 - Tisha Bav Afternoon Childcare
The event sponsored by the Beltway Vaad from 2-4PM at Beth Joshua is free, and childcare for ages 18 mos-9 is available
$10 ($30 family max) at the door.
Your feedback is appreciated! RSVP to this email.