Dear Friends,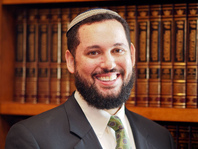 This past Tuesday, I joined with colleagues from the Beltway Vaad to present an evening of "Pre-Pesach Speed Learning." Each member of the Vaad was given 10 minutes to present an entire class about Pesach before the bell rang, and another session began! It was an exhilarating evening of learning, with over 150 people in attendance. We discussed issues related to the language and themes of the Haggadah, eating Kitniyot, how early the Seder can begin, and guidelines for cleaning, koshering, and purchasing for Pesach. Hopefully, we planted meaningful seeds for thought, and helped inspire some further learning as the Chag approaches.
One key takeaway from the evening was the presentation about Pre-Pesach cleaning. Our Vaad distributed a guide intended to free folks from unnecessary work before Pesach so that (1) more time can be spent preparing Torah for the Seder, and (2) so people do not have to experience slavery until the Seder actually begins!
The main reason we clean for Pesach is to get rid of chametz that if found on Pesach we would want to keep. Things like boxes of cookies and bottles of liquor fall into this category. These items can be referred to as "Important Chametz."
Checking for "Important Chametz" is easy to do. We are not concerned with small pieces of chametz that we do not want. One must remember that there is no obligation to destroy chametz crumbs. The prohibition is eating them on Pesach. Therefore, we must be careful to clean away any chametz that may come into contact with food. Since the kitchen is the location where most of our food is prepared, we must be very careful when preparing this room for Pesach. Crumbs that cannot get into food do not have to be cleaned away, however, obvious crumbs should be removed.
We have to keep this in mind when cleaning for Pesach and make sure not to confuse Pesach cleaning with spring cleaning. Although it is a mitzvah to clean one's house before every chag, it would be a shame to approach Pesach with a sense of fear and dread, wishing that you could go to a hotel instead of staying home and cleaning.
The guide was prepared so that one can do a 100% halachic job of cleaning for Pesach, without going overboard and destroying the joy that Pesach should bring. Click here to view the Beltway Vaad Pesach Cleaning & Kashering Guide.
One other service we are offering to help you prepare for Pesach is a "Kids Free Cleaning Day" next Sunday, April 17. There will be childcare and activities for children 4+ at the shul all day so you can have a few extra hands to prepare for Pesach. Registration is required here.
Shabbat Shalom! See you in shul,
Rabbi Uri
YOUTH PROGRAM UPDATE: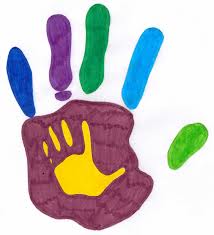 Shabbat Children's Programs
***UPDATED!!!***
9:15AM

-
5th and 6th graders (and 7th graders who wish to) meet in the cafeteria.
9:30AM

-
Tot room opens for supervised play
10:15AM

-
Groups begin for Tots, K-2nd grade, and 3rd-4th grade.
10:20AM

- Gym time for 5th graders and up
11:00AM

- Gym time for K-4th grade
All children return to the main sanctuary to help lead tefilot at the end of Musaf.
Sunday, April 17: "Kids Free" Cleaning Day for Kids 4+
To ease your preparations for Pesach, we are offering a "Kids Free" Cleaning Day, where you are invited to drop off your children for a Sunday of childcare offered from 9:30AM-4:30PM which will include sports activities, bounce houses, and more!
YOU CAN REGISTER HERE!
Half day and full day options:
Half day - $15 p/child 9:30 am - 1:00 pm; or 1:00 pm - 4:30 pm
Full day - $25 p/child 9:30 am - 4:30 pm
Your feedback is appreciated! RSVP to this email.