Dear Friends,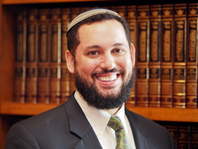 Lewis Carroll wrote the following exchange in his classic, "Alice in Wonderland":
Caterpillar: "... and who are you?"
Alice: "I...I hardly know, Sir, just at present - at least I know who I was when I got up this morning, but I think I must have changed several times since then!"
I shared Alice's response as a kavanah meditation before the final shofar blasts on Rosh Hashanah. I blessed us then, and I offer the same blessing now, to have the awareness of how often we already change, and how capable we are of doing so each day.
To allow some further reflection, I would like to share with you the derashot I delivered over Rosh Hashanah:
Rosh Hashanah Day 1 - "The Tale of Two Brains"
Rosh Hashanah Day 2 - "The Busy Trap"
Shabbat Shalom! See you in shul,
Rabbi Uri
P.S. This is the last Friday night that we begin davening at 7PM. Next Friday begins at 6:45PM.
P.P.S. Check out all our exciting Sukkot happenings here, including our popular Corks n' Canvas program and a hot omellete bar for our Hoshanah Rabbah Football in the Hut!
YOUTH PROGRAM UPDATE: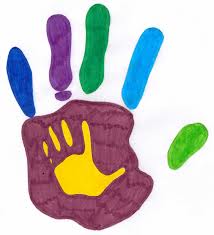 Our youth department is seeking donations of certain books, toys, crafts, and other supplies. Click here to view a detailed list.
Shabbat Children's Programs through October 10
9:15AM -

5th and 6th graders (and 7th graders who wish to) meet in Rabbi Uri's office.
9:30AM -

Tot room opens for supervised play (must be with a parent or designated adult)
10:15AM -

Groups begin for Tots, K-2nd grade, and 3rd-4th grade.
Schedule is for Shabbat. Yom Tov schedule varies.
This Yom Kippur we will be offering babysitting during tefilot beginning at 9:30AM. During babysitting, there will be new educational programs beginning at 10:15AM for all ages, with structured activities both inside and outside, as well as toys for the little ones that I'm keeping tucked away until then.
To ensure that we have hired enough sitters for the holiday, it is necessary to register your children for the babysitting programs! There are 3 sessions over Yom Kippur (Kol Nidre, YK Day, and Neilah).
Each babysitting session will cost $5 per child, with a maximum of $20 per family, per session.
Please use the following link to register your family for babysitting during the High Holidays! After filling in information about which kids will attend babysitting, you will find a yellow button linking you to Paypal.
Best,
Carmiya Weinraub
Youth Director
Beth Joshua Congregation
Your feedback is appreciated! RSVP to this email.