Dear Friends,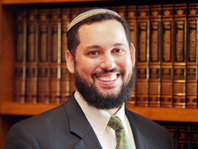 This past Sunday, Berman students of the Rabbi Moshe H. Levinson High School ran an "Upscale Burger Dinner" raising $16,000 for extracurricular programming. The evening was supported by the school business office and generous sponsors, but it was conceived and planned by Jonah Pinchot (Class'16), and nearly half of the Upper School was involved in one form or another as waiters, performers, artists and cleaning crew.
I was thrilled to enjoy an upscale burger, but I was awed by a fabulous program featuring the diverse talents of the students. It was a moving reminder of how important and inspiring it is to recognize the full array of our children's interests. Sure, holding the microphone was the captain of the basketball team, but next up were poets, pianists, actors, singers, visual artists, and a shout out for the Mock Trial and Model UN teams. Not to mention the aspiring chefs and party planners hiding out in the kitchen, and the teamwork across grades needed to host the evening.

The students were amazing. The stage, as it were, helped peel the masks away, revealing a whole other side to the young men and women in the room.
Rabbi Shlomo Carlebach, whose 21st yartzheit we marked yesterday, used to say that masks are put on in our tradition (for Purim, not Halloween!) to simply remind us that we can take them off. So many of us do not always have the freedom, encouragement, or strength to let our true inner selves shine. We are often caught behind masks of expectations, doubt, and uncertainty. But when the shells are peeled back and the holy souls pour out, we can expect much more "upscale" living.
I feel blessed to have witnessed an evening that encouraged our youth to celebrate - each their uniqueness, and to reveal the incredible Godly array of what our children have to offer.
Shabbat Shalom. See you in shul,
Rabbi Uri
YOUTH PROGRAM UPDATE: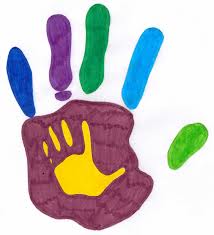 Shabbat Children's Programs
9:15AM -

5th and 6th graders (and 7th graders who wish to) meet in back of cafeteria.
9:30AM -

Tot room opens for supervised play
10:15AM -

Groups begin for Tots, K-2nd grade, and 3rd-4th grade.
Your feedback is appreciated! RSVP to this email.