Dear Friends,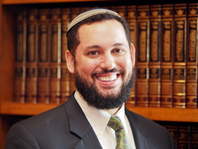 Remember Yoselle?
He was the young man who made his annual appearance in shul on Rosh Hashanah. One year, on the way out the door, the Rabbi lovingly leaned into a handshake and whispered to him: "You need to join the Army of the Lord!"
Yoselle replied, "I'm already in the Army of the Lord, Rabbi."
The Rabbi questioned, "Then how come I only see you on the High Holidays?"
Yosselle whispered back, "Because I'm in the secret service!"
This Shabbat we read about the renewed covenant between God and Israel, which includes a covenant "with whoever is standing here with us today before the Lord our God, and with whoever is not here with us today." (Dev. 29: 13-14)
Famously, Rashi explains that "whoever is not here" is a reference to the generations not yet born. By agreeing to be God's people, subject to God's laws, our ancestors obligated themselves and all future generations.
But can we really be obligated by an agreement made by our ancestors? Some might feel today that they are being coerced into something they never agreed to take upon themselves. Indeed, the Talmud struggles with the question of religious coercion in the Torah, and ultimately concludes that our people re-accepted the Torah in the time of Mordechai and Esther, which was good enough for them.
Still, we might also consider additional interpretations for "whoever is not with us today."
Maybe this refers to people who were there physically, but not emotionally. They were at Sinai, but not engaged with what was happening. Maybe they had the back row seat. Maybe they were cognitively impaired or emotionally immature. Maybe they were bored. Maybe they were inspired by what they saw, but wondering why God hadn't showed up 100 years earlier and spared them some decades of slavery and desert wandering.
Moshe reaches out on his final day on earth and lets everyone know that they are all welcomed members of the covenant – the holy believers, and the holy not-yet-believers, the elderly, the young, the men, the women, the spiritual, the cultural. Everyone's welcomed and cared for.

As we celebrate this last Shabbat of the year, let us consider who is not here - because of death or sickness, distance or disillusionment, or a myriad of other reasons, including those in the "Secret Service!" And let us also consider who is here, for that is no small achievement either. I include in that long list, Alan Gross, who will be celebrating his first Rosh Hashanah with his family in six years. Taking stock, I bless us to open our hearts and our tables in the new year to continually make room for our increasingly diverse family and friends.
Shabbat Shalom! See you in shul,
Rabbi Uri
YOUTH PROGRAM UPDATE: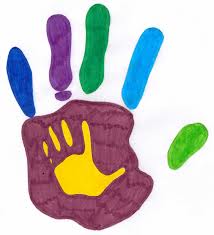 Our youth department is seeking donations of certain books, toys, crafts, and other supplies. Click here to view a detailed list.
Shabbat Children's Programs through October 10
9:15AM -

5th and 6th graders (and 7th graders who wish to) meet in Rabbi Uri's office.
9:30AM -

Tot room opens for supervised play (must be with a parent or designated adult)
10:15AM -

Groups begin for Tots, K-2nd grade, and 3rd-4th grade.
Schedule is for Shabbat. Yom Tov schedule varies.
This Rosh Hashanah and Yom Kippur we will be offering babysitting during tefilot beginning at 9:30AM. During babysitting, there will be new educational programs, structured activities both inside and outside, shofar in the main sanctuary, shared kiddush time with the entire shul, and toys for the little ones that I'm keeping tucked away until then. Babysitting is offered for toddlers (must be walking) through age 11. Older children are expected to be in the main sanctuary or in one of the permitted areas (lounge, lobby, cafeteria).
I have hired lots of babysitters and checked their references. The Youth Committee has advised that there be 1 babysitter per 7-8 children, for the children's safety and enjoyment. To ensure that we have hired enough sitters, it is necessary to register your children for the babysitting programs! There are 5 sessions (RH Day 1, RH Day 2, Kol Nidre, YK Day, and Neilah).
Each babysitting session will cost $5 per child, with a maximum of $20 per family, per session.
Please use the following link to register your family for babysitting during the High Holidays! After filling in information about which kids will attend babysitting, you will find a yellow button linking you to Paypal.
Best,
Carmiya Weinraub
Youth Director
Beth Joshua Congregation
Your feedback is appreciated! RSVP to this email.