Dear Friends,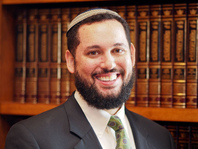 A story ran in yesterday's Washington Post (Reeling from Disaster) about the watch party at Minute Maid Park in Houston on Wednesday night for Game 7 of the World Series. The game was actually played in Los Angeles, but 40,000 free tickets were given out to fans in Houston, so they could watch their team on the stadium jumbotron win their first ever baseball championship, just 9 weeks after Hurricane Harvey devastated their city.
One fan was quoted as saying, "It's a wonderful distraction from the source of pain that all of us feel. It's medical. It's almost spiritual. It's almost as though somewhere out there the universe is saying, 'Sorry about that.' Like an apology."
I was living in New Orleans, and vividly remember how the Saints' 2010 Superbowl victory brought real healing to a city still reeling from the devastating floods caused by failed levees in the aftermath of Hurricane Katrina. I also remember how my own childhood team, the Red Sox, won the 2013 championship shortly after the Boston Marathon bombing, inspired by a "Boston Strong" rallying cry.
Houston's win, is a much needed shot in the arm, and from experience in disaster recovery, I can tell you, that is no small thing. But we also know that the city's recovery has a long way to go, and Houston, as well as Puerto Rico, and the Virgin Islands, continue to need our help.
I will be travelling to Houston for Martin Luther King Jr Weekend (1/12-15) with my son Elyon. We will be volunteering for a couple of days, and we will also celebrate a Bat Mitzvah that was supposed to take place the same Shabbat as Elyon's Bar Mitzvah this past Labor Day weekend, but had to be postponed due to the hurricane. Please come with us! Or consider supporting our trip. Or contribute towards a gift for the Bat Mitzvah girl, or for her shul in her honor. Or find your own way to give, to be a part of a winning city feeling whole again.
Shabbat Shalom!
See you in shul,
Rabbi Uri
LAST CHANCE TO GET YOUR MELTON DISCOUNT!!
Sign up here!
Melton c
lasses on Jewish Ethics and History begin 11/7 at Tikvat Israel with Rabbis Shull & Topolosky. This is your
LAST CHANCE
to sign up with a $100 discount - use Code: "Member100"
YOUTH PROGRAM UPDATE:
Regular Shabbat Children's Programs
9:00AM - Early Bird Book Worm Club
9:30AM

-
Tot room opens for supervised play
10:15AM

-
Groups begin for Tots, K-2nd grade, and 3rd-4th grade.
10:20AM

- Gym time for 5th graders and up
11:00AM

- Gym time for K-4th grade
All children return to the main sanctuary to help lead tefilot at the end of Musaf.
Lily Landau is our Youth Director. You can contact her at office@bethjoshua.org
Your feedback is appreciated! RSVP to this email.